The British Horse Society represents over 4.3 million people in the UK who ride or drive horse-drawn vehicles and works to improve standards of horse welfare and safety. Lee Hackett, Senior Executive of Welfare at the BHS gives some advice to owners of horses and ponies who are considering loaning or sharing their animal.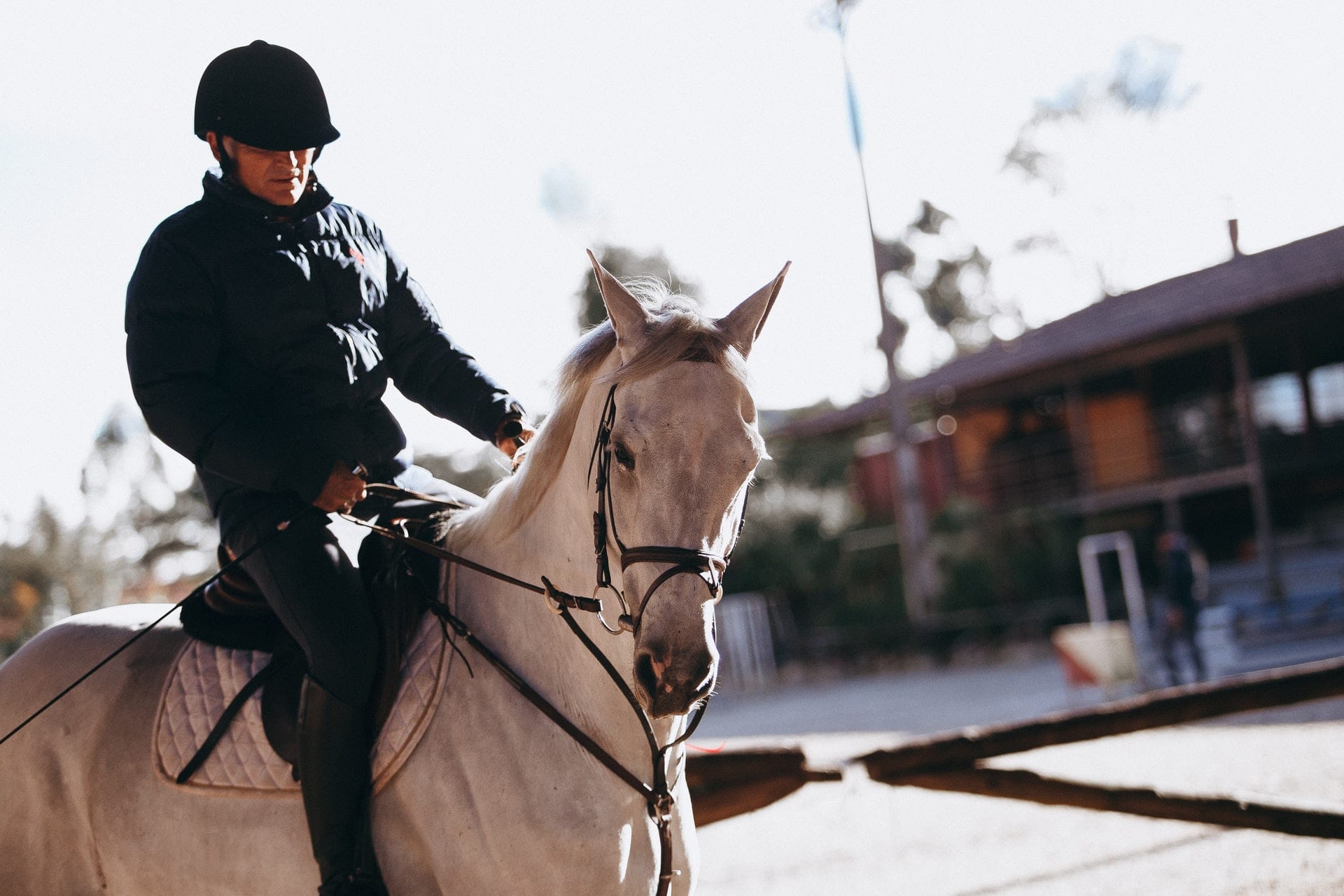 Loaning or Sharing a Horse or Pony
To loan or share a horse or pony may appear an attractive solution to alleviate the capital cost associated with buying an animal of your own. For an owner, such arrangements may offer benefits, such as saving time and money spent on keeping the horse, but without the permanence of selling it on. Very often such arrangements work out extremely well both for the people and the horse involved.
However, both loaning and sharing are rife with potential problems for the unwary.  Frequently, the arrangement is nothing more than an unwritten understanding between friends, and, if things go wrong, it may ultimately be the horse's welfare that suffers.
General Guide to the Types of Share/Loan
Basically, a loan refers to the 'borrowing or lending' of a horse or pony. The type of loan varies depending on its duration, purpose and may include specific conditions. In most cases no fee is involved.
Many owners choose to loan out their animal rather than sell it because they wish to have some degree of control over its future. Alternatively the loan may be a temporary arrangement and the owner may intend to have the animal back in the future. There are numerous reasons why a horse or pony may be put out on loan and likewise there are several types of loan.
Standard loan – The standard loan arrangement usually involves a horse that is fit and well and that can be worked but, due to individual circumstances, the owner is unable to keep it; perhaps a pony that has been outgrown or a horse whose owner is going away to college.  There may be conditions attached as to the type of use the animal can be put to or that it must stay in its present yard. The loan will usually have a fixed and pre-determined duration.
Permanent – Sometimes an animal is loaned permanently; perhaps the owner doesn't want to sell the horse but doesn't wish, or is unable, to keep it either.  Permanent loans are often used for ponies that have been outgrown or companion animals that are aged or unable to work.  These arrangements must be entered into carefully as there have been occasions when animals have been sold on by the loanee without the owner's knowledge. This is of particular concern in the case of companion animals which, if sold, may face an uncertain future; perhaps being put into ridden work for which they are not suitable. Permanent or companion loans should not be used as a way of shirking responsibility for an elderly or unsound horse. In many cases it may be more humane to consider euthanasia for such horses rather than putting them out on loan.
Breeding loan – Mares are sometimes loaned out as brood mares. The loanee agrees to look after the mare and use her to breed a foal which the loanee will then keep. This type of arrangement can be fraught with problems and should not be entered into lightly. Is the mare really suitable to breed from? What happens if the mare doesn't conceive? What if she loses the foal or dies during labour? What if, mid-term, your mare is not being looked after and you have to take her back for her own welfare – who 'owns' the foal? (Generally, an unborn foal/suckling foal is considered to be the property of the mare owner – this gives rise to problems where the stud fee has been met by the loanee). Pregnancy and lactation takes a great deal out of a mare; every mare owner must put the welfare of their animal before any commercial interests.
Sharing – Often a horse owner will, due to lack of finances or time, advertise for a 'sharer' to help with a horse. The arrangement may be on a 'help in return for rides' basis, or shared use of the horse in return for payment towards the cost of keeping the horse. Generally, the horse remains at the yard specified by the horse owner. If payment is involved there may be implications for any insurance that is in place and this must be checked carefully.
Working Livery – Is a similar arrangement whereby a horse at livery is either cared for in part by the livery owner, or reduced livery fees are charged, in return for its agreed use by the livery owner (for example in a riding school).
Understanding Your Responsibilities
Taking a Horse or Pony on Loan
Before starting to look for a horse or pony it is very important to consider the reasons for acquiring one. Unfortunately so many owners or loanees find themselves in difficulties because they have underestimated the commitment involved in terms of cost and time or even the effect on their whole way of life.
Don't take just any horse or pony on loan just because it is available or 'free' to loan. The capital cost associated with buying a horse or pony may be alleviated by sharing or loaning, but running costs can be high, particularly if stables are rented, or livery fees have to be met, and all feedstuffs are bought in.
As with buying a horse or pony, loaning should not be entered into lightly. It is vital to give consideration to your facilities for keeping a horse (if the horse is to be moved), your riding ability and the type and suitability of the horse or pony that is available. Is the horse or pony fit and well and capable of the activities you intend to do?
Don't forget that you are as responsible for the animal's health and well-being as if it were your own, for the complete duration of the loan. It is unacceptable to believe that, because it is going back to its owners soon, you don't have to worm it regularly or attend to its long-term health needs.
Always ensure that you have a written agreement with the horse's owner, even if they are a very good friend. Loaning or borrowing horses can give rise to disputes and can be a fairly sure way to lose friends. Furthermore, the contract should be mutually acceptable: don't agree to something if you don't  intend to put it into practice. Is the contract fair and reasonable or does it bind you to impractical constraints that would reduce your enjoyment of the horse?
Loaning your Horse or Pony
The concept of leasing or loaning your horse, as opposed to selling it, can appear very attractive for many owners. The owner can thus ensure that the animal goes to, and remains at a good home, but they still play a part in its future. It is particularly useful for those owners who wish the loan to be only a temporary arrangement, such as those owners who are going away to college or taking a spell abroad.
Before loaning out your horse or pony, carefully 'vet' the loanee to ensure that they are going to adequately provide for your animal. All owners should think very carefully about their horse's welfare and, to the best of their ability, check that the arrangements for care of the animal are going to provide for the individual's needs. This is especially important if you are loaning out a horse that is, for example, suitable only for light hacking or as a companion, because there could be welfare implications if the animal were then to be used for other purposes.
Even when the horse is out on loan, you retain a legal responsibility to ensure its care under the Animal Welfare Act (2006) or Animal Health and Welfare Act (Scotland) (2006).
Use a contract, to protect your own interests (but in a manner that is fair and reasonable) and, above all, those of your horse. How will you ensure that the arrangements within the contract/agreement are carried out? You may wish to review it on a regular basis or make provision for visiting the pony. Unless it has formed part of the original agreement, do not expect to march in and be able to do as you like with your horse on any such visits. If you have any cause for concern, such as there is a breach of contract, contact a solicitor who will be able to advise you on the best course of action. BHS Gold members have access to a free legal helpline who will be able to advise in such cases.
It is essential to ensure that you are able to take the horse back should there be a problem with the loan. This may be difficult if you are loaning out your only horse and therefore foregoing your place on a livery yard. However, your duty to your horse remains even when he is out on loan and you need to have contingency plans for the event that you need to take your horse back unexpectedly.
Passports
The law requires that a passport remains with the relevant horse and that it can be retrieved within a maximum of three hours should an unannounced inspection take place. It is also required for many veterinary treatments. This means that the passport should be handed over to the loanee if they are taking the horse away from the owner's premises.
Many owners feel uncomfortable about doing this but it is worth remembering that a passport is not seen as proof of ownership in the eyes of the law. There are also a number of steps that, as a horse owner, you can take to protect yourself. These include;
Retaining a photocopy of the passport.
Ensuring that the horse is microchipped rather than just in possession of a passport and that the horse's passport records have been updated accordingly. This will mean that the loanee cannot simply apply for a new passport in their own name.
Associating yourself with the horse's record on the National Equine Database. It is then possible to annotate the horse's record explaining that it is out on loan and is not to be sold on.
Inform the relevant Passport Issuing Organisation (PIO) that your horse is going out on loan and that its passport is not to be updated.
Keep in regular contact with the loanee and visit your horse at agreed intervals.
If you are looking to take a horse on loan, you should not accept any horse that is not accompanied by a valid and up-to-date passport that is in the name of the individual from whom you are loaning the horse.
Put it in Writing
It cannot be emphasised enough that whenever a horse is put out on loan or to share there should be a written agreement which both parties can sign. This should be the case no matter how friendly the parties involved or how informal the arrangements in place. An agreement can be drawn up by a solicitor or there are template agreements available from The British Horse Society website. The object of such an agreement is to pre-empt problems and protect the interests of both parties. The agreement should be fair and reasonable, and both parties should be clear about exactly what they have agreed to.
Any agreement should not be entered into without due consideration being given to the responsibilities of both parties involved. It may be considered that many of the points raised above can be taken for granted between friends, but circumstances do change and it is only sensible to be business-like and have a signed agreement to which both parties can refer.
Any disagreements that may arise between the two parties must not be permitted to interfere with the minimum standards of care and general welfare of the animal involved. In such disputes the original agreement should be examined in order to clarify what was agreed at the outset of the share or loan undertaking.