Tougher sentencing for animal cruelty will come into force this summer, with the maximum prison sentence increasing from just 6 months to 5 years, making it among the most stringent in Europe.
Animal Welfare (Sentencing) Bill
From June 29th, 2021, the new maximum penalty will ensure courts are able to enforce a firmer approach to cases that involve the abuse of pups and kittens, dog fighting, illegal cropping of dog's ears, gross neglect of farm animals, and many more issues sending a clear message that such actions will not be tolerated.
Introduced by MP, Chris Loder, earlier last year, the Bill quickly gained the full support of the government and this week received Royal Assent with our monarch formally approving the act.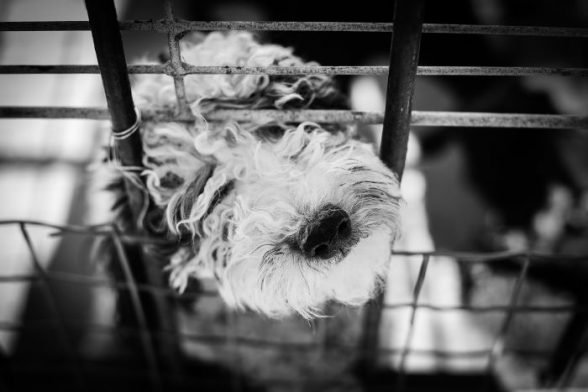 Animal Welfare Support
Peter Laurie, Battersea's Chief Executive, said 'Thanks to the unwavering support of everyone who stood with us as we launched our campaign, including well over 100 MPs, to speak up for animals who have no voice of their own, we've changed the future for animals in this country and now the punishment for these horrendous acts of cruelty can finally fit the crime. Parliament has sent a clear message today – we will not tolerate animal abuse in this country'.
Chris Sherwood, RSPCA's Chief Executive, said 'This law is a huge step forward for animal welfare in the UK and we're delighted that justice will now be served for animals. Tougher sentences will act as a stronger deterrent to potential animal abusers and will help us in our aim to stamp out animal cruelty once and for all. The new sentences will be available for the courts to use from 29 June 2021 onwards'.
Preloved whole heartedly welcomes this change, and continues to work with the Department for Environment, Food & Rural Affairs (Defra) to help improve animal welfare policy across the UK.