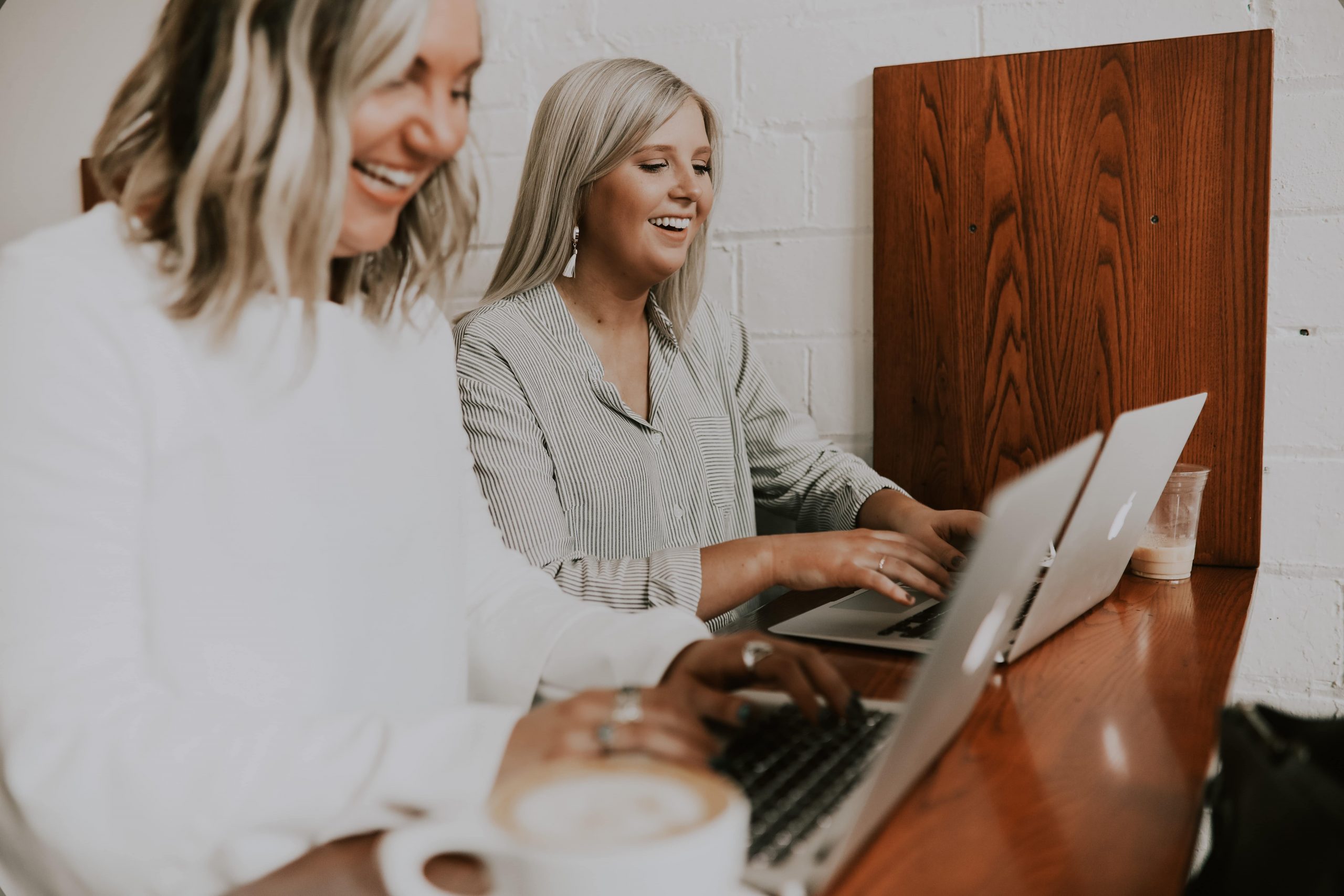 It's time for your summer work wardrobe to come out and play.
The sun has finally put it's hat on, just as we are heading back to the office, meaning it's time to dig out your summer work wardrobe! I don't know about you but I always need some tips with my summer work wear, with finding something that is both comfortable, cool and smart. As the last summer was spent in the comfort of our own home the transition to smart casual outfits this summer seems even harder. We all want to look and feel our best, be comfy enough for the commute, and warm enough for the AC. On top of all of this we are learning more about the effects of fast fashion and becoming conscious consumers; making more considered purchases.
When shopping it's important to check does the company tell you where the clothes are from and what is their contribution to help against injustices in the fashion industry. We don't use the mantra of thinking about if you really need this item, but instead think do I already own this, and if yes, do you want multiples, sometimes you have to learn how to fall back in love with your old clothes.
There is much more to take into consideration but this is a good baseline to start at, when becoming more of a conscious consumer as it can be overwhelming. To prevent it being so intimidating we are here to help you shop for your summer wardrobe as a conscious consumer. Depending on where you work will depend on the dress code, but the below tips can be incorporated into any work wear wardrobe. Now lets look at what tips we have for your summer 2021 work wear wardrobe.
Let's start with the basics. Literally.
Every wardrobe, winter, summer, need the basics to interchange, think plain t-shirts, jeans, classic maxi, crisp shirt and a couple trusted pair of shoes appropriate for all weathers. The basics tie your looks together, and if you get the right type you can wear them all year round which means it is important to invest your pennies. We have all fallen victim to the basic section at Primark, cheap and cheerful and will get you through the season, I most certainly have. The reality to it is quite the opposite, if you invest in your basics they can see you through all seasons, maybe even years. Think spend now, don't spend again.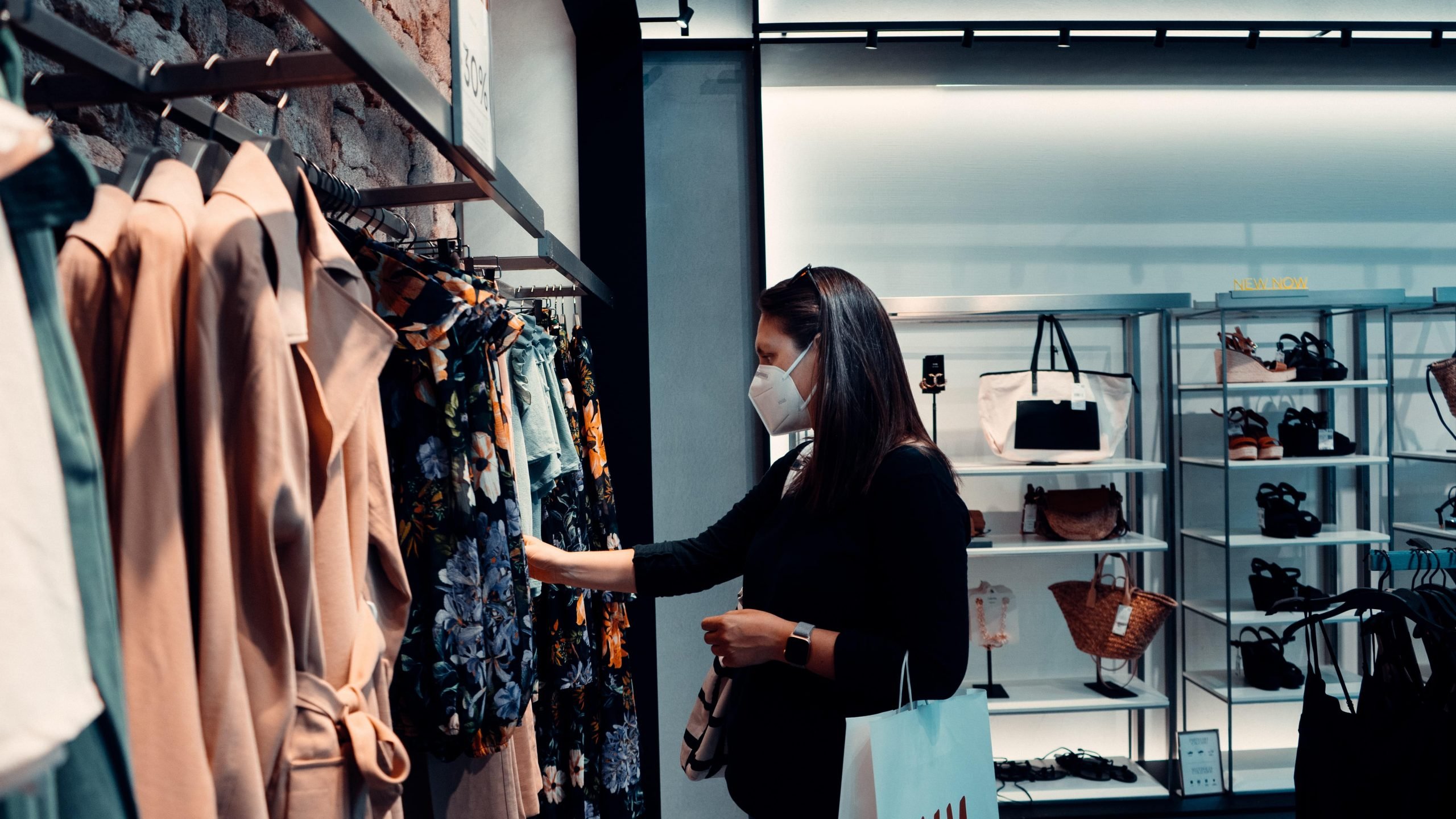 If you are looking for something sustainable but affordable, your high street brand such as H&M and ASOS are coming out with organic/conscious ranges. A company paving the way for the future of clothing is Everlane, who value themselves on making sustainable clothes to last. Their prices are on the higher side with a t-shirt sold at £16, but they do great offers such as 3 for £42; and they have an amazing selection of sustainable denim pieces. Don't forget you are paying for quality over quantity.
10 basic pieces which you NEED:
White T-Shirt
It's not exciting but it's the perfect companion for everything in your wardrobe, jeans, skirts, maxi dresses, or even joggers on those WFH days.
White Shirt
With the same premise as before this is a versatile summer essential, tidy up a casual outfit with a smart button down.
Lighter Wash Denim Jeans
For summer baggy is preferable for ventilation but if you are a die hard skinny jeans fan, go for it!
Shirt Dress
Short, midi, maxi, pick your preference. It makes for the perfect work to night out outfit, effortlessly chic and so comfy!
Breton Striped Shirt
Paired with your favourite bottoms, this elevates your outfit to that classic, timeless look.
Slip Skirt
Traditionally in silk or lace these skirts match everything from a smart shirt to a graphic tee, they all perfect all year round, just throw some tight on underneath in winter.
Light Weight Cardigan
Find one that matches your colour aesthetic because this item is perfect to pop on when you are feeling a bit cold at the office.
Jumpsuit
Take your style to the next level and opt for a wide, full length leg to add an air of elegance to your wardrobe.
Denim Jacket
I personally love a double denim look so long as the denim shades match, but when you are sporting the summer prints a denim jacket is a staple cover up.
White Trainers/Strappy Heels
Depending on what your office rules are it could be trainers for the commute or the day, but they are a must to go with all your summer staples, and some strappy heels to literally elevate your outfit.
Feeling Extra? Let's add those statement pieces
So we have discussed the basics now lets talk statement pieces. Fashion trends are constantly changing, and even if you don't follow them your favourite stores will start stocking up on them, so it's all about making it your own. You might think you need to spend hundreds when it comes to statement pieces but with the right basics and the knowledge of where to shop it's far cheaper than expected. Don't overwhelm yourself to start, just slowly add louder versions of your basics, think patterns, and bright colours.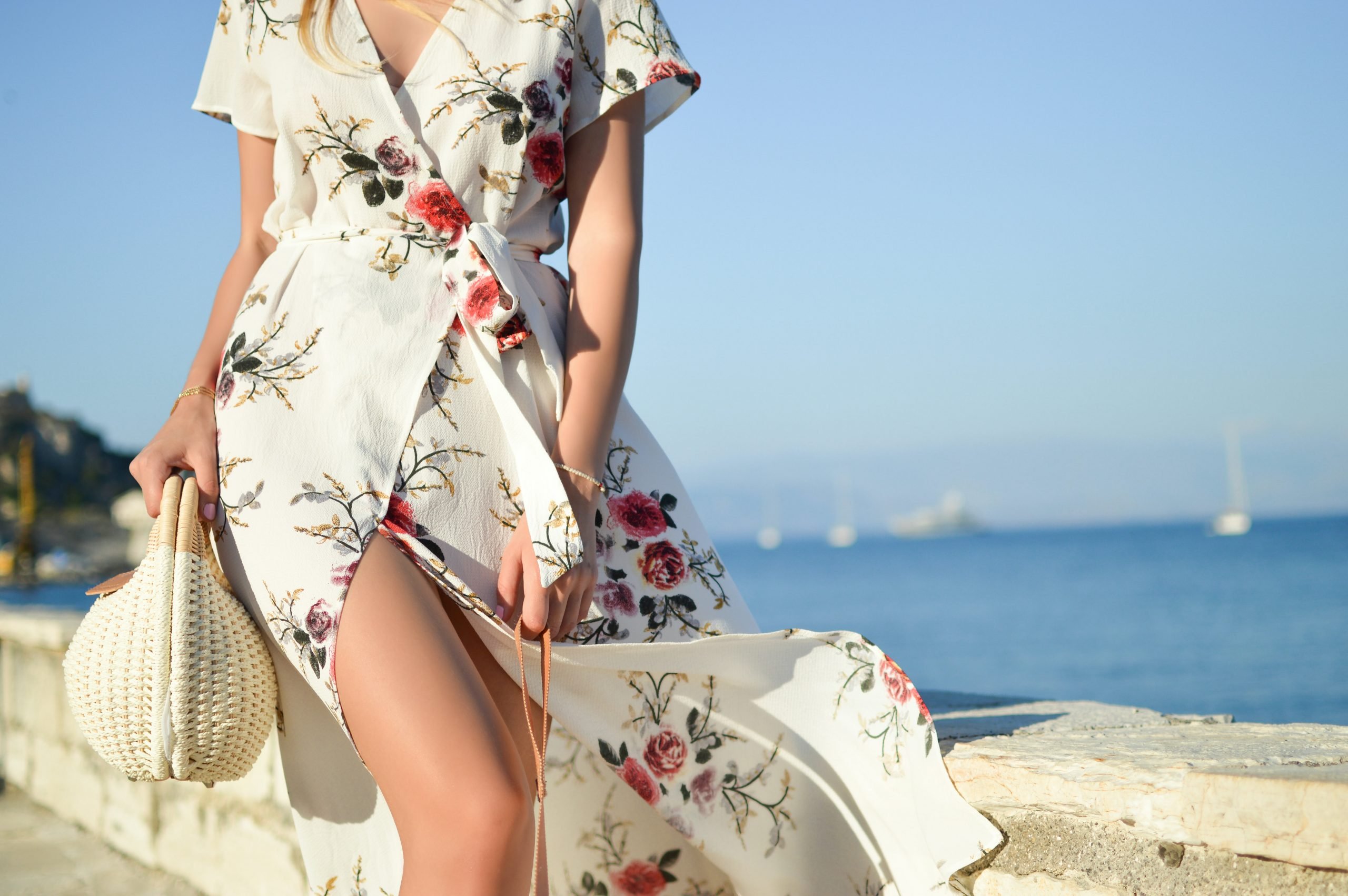 An example, lets keep it simple, grab your favourite basic jumpsuit, add a statement jacket, maybe a boxy oversized patterned blazer in the same colour as your shoes? My favourite and most affordable statement piece is a simple silk scarf, with a monochromatic outfit you use it as a headband, or try the Parisian look and wrap it around your neck, you can even attached it to your bag to give it a new lease of life.
Tips on which statement pieces to add to your summer work wear wardrobe 2021:
Where to shop
Now you know what you need in your wardrobe for heading back to the office, so where we will be getting these pieces. Getting you basics is easy, it's just finding the perfect fit and fabric for you, trail and error. When it comes to statement pieces that's where you can have your fun shopping around. Pieces like blazers, oversized blouses, and wrap dresses, make for the perfect time to shop second hand, and knowing what it is you want makes second hand shopping even more enjoyable. Whilst charity shops are always a great place to start the hardest thing is sometimes the selection is limited, the best part about shopping on sites like Preloved means you can look at a large variety of products; and remember second hand doesn't mean second best.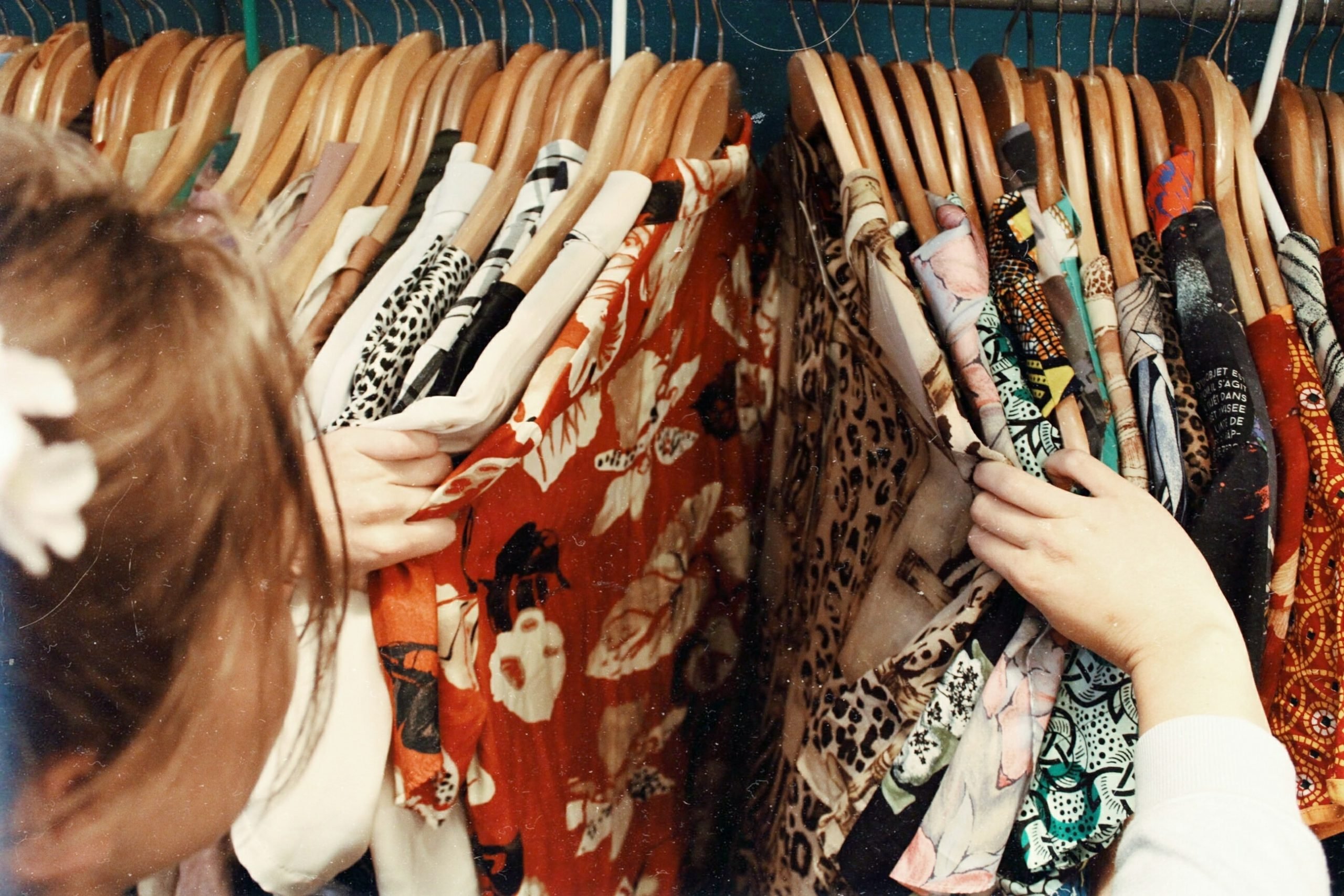 My favourite part of second hand means that you are going to get a unique piece and won't get into the office wearing the same as someone sat two desks down from you. Meaning you are making a real statement with your pieces. Getting your statement pieces second hand means in most cases you can find vintage pieces that incorporate past trends patterns, cuts or structures, making today's trends your own. As well as that you are taking the right steps into being a conscious consumer. Plus older clothes weren't mass produced and usually is why they can stand the test of time, you can then carry on their cycle and sell them on. That way you can enjoy the trends without taking up all of your wardrobe space.
Join the Preloved community and once you have had your wear out of your statement pieces continue their journey and keep them out of that landfill. Start searching now – click here!