Christmas is a time for giving, receiving and spending time with loved ones. It's also a great excuse to put your creative hat on and have a go at making your own DIY Christmas decorations – something that's not only cost‐effective but fun too.
In the run up to the jolly season, retailer Next has looked into some of the funniest searches that people are asking Google during the festive period. They've uncovered a collection of gems ranging from restaurant opening times (can you believe "is McDonald's open on Christmas" was searched for 12,100 times last December?!) to unusual festive décor such as "space themed Christmas tree".
But decorations are costly, especially when you factor in other expenses around this period like buying food and presents. So we've decided to put together some handy DIY décor tips to get you through the season without breaking the bank.
DIY Christmas Trees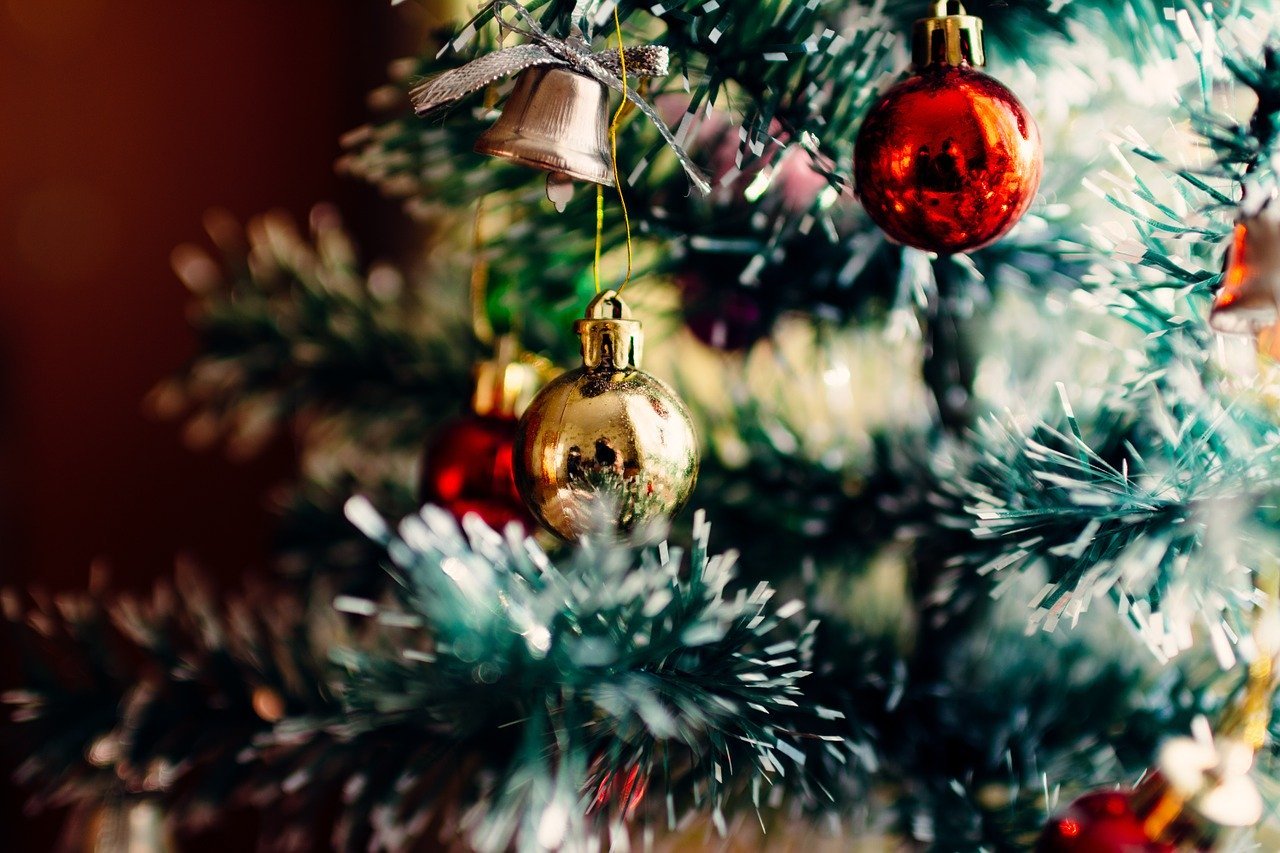 For the spooky fans
Although the Christmas tree is quite often the centrepiece of every living room, some of us seem to be steering away from the traditional green fir trees and Googling alternative tree options such as "Halloween themed Christmas tree" (perhaps to bring a little spookiness to the Christmassy season?). If this theme appeals to you, you could use small pumpkin buckets as your baubles!
Some of us were also searching for "toilet paper decorations for Christmas" – something that's easy to recreate, especially for a Halloween inspired tree where toilet paper can be used instead of tinsel, along with some black spiders to really bring the whole tree together.
For the minimalists
We all know that real Christmas trees can be a hassle to maintain, so save yourself the bother and make your own artificial tree that can be easily customisable every year at little cost.
Alternatively, if you have no space for a tree, try hanging tinsel and Christmas lights in the shape of a Christmas tree on the wall – this will mean you won't have to worry about children or pets toppling the tree over.
For the LEGO fans
LEGO has been an integral part of many childhoods – so much so that 2,400 people searched for "LEGO Christmas Tree" in December 2018 alone. Get your kids involved in helping you create and decorate your Christmas tree, for something a bit different this year.
Building a LEGO Christmas tree can be a great activity to involve the kids. It can encourage them to be creative with different colours and shapes and also develop their planning skills and patience by following instructions. And then for the exciting part: adding tree decorations.
For tiny tearaways
For young children, go for a simpler, toddler‐friendly tree option. Start off by cutting out the shape of a Christmas tree from green felt and sticking or hanging it on your wall. You can create felt decorations (like candy canes, snow, reindeer etc.) to let your child have the luxury
of decorating and re‐decorating the tree at any time with zero hassle, by applying a little Velcro at the back of the decorations.
Alternatively, if you fancy a second‐hand Christmas tree (which will definitely save you some money this season) search 'Christmas Trees' on Preloved today.
DIY Wreaths
In the past, wreaths were hung to symbolise strength – and they're still very popular nowadays during the festive period. If you're feeling adventurous this Christmas and looking to save money (as wreaths can be a little pricey), why not try making your own wreath? Use a wire ring to help make sure that it constantly stays as a perfect circle. Then, you'll be able to wrap fake evergreen or bay laurels with berries around the wire.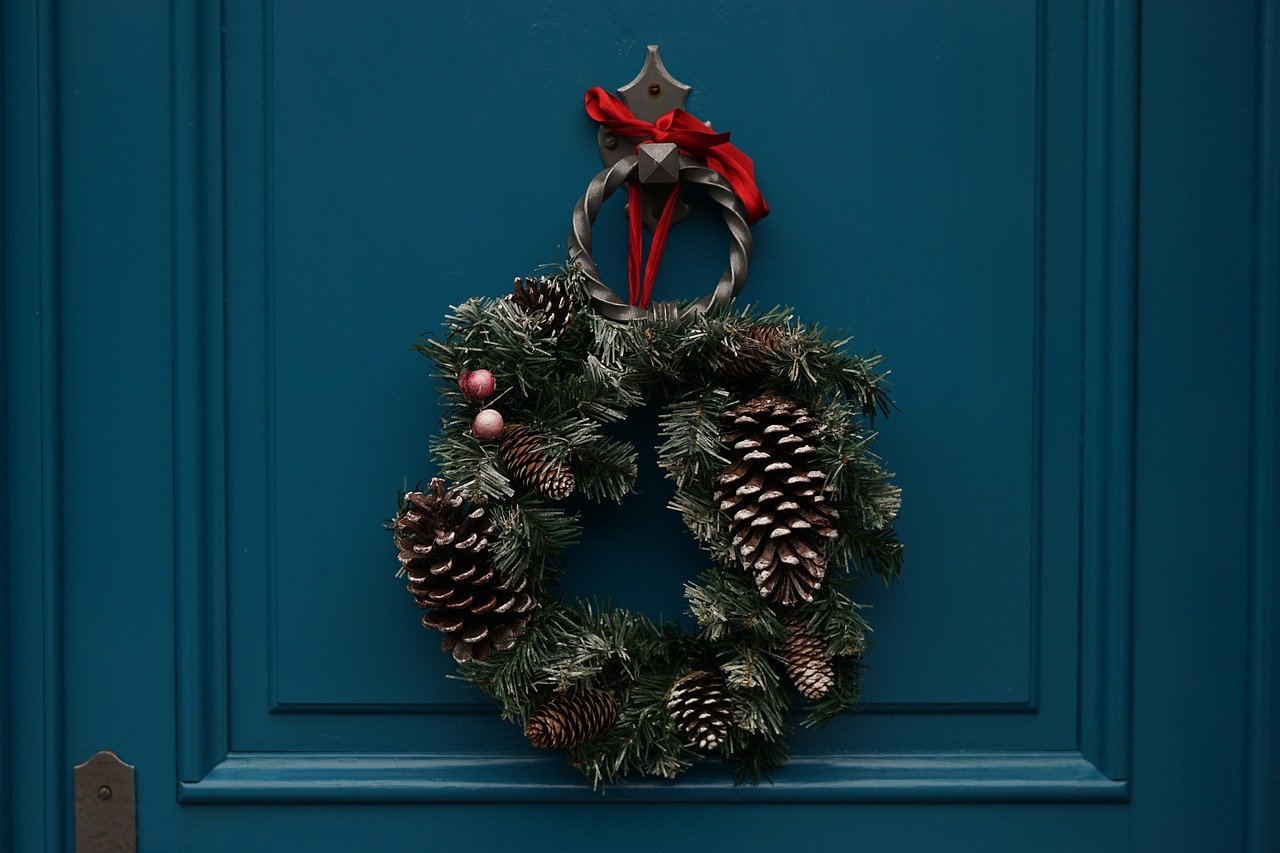 Alternatively, using a round polystyrene wreath provides you with a blank canvas, perfect for unleashing your creativity. Some ideas to decorate this include using crochet, DIY pom‐poms or even wrapping some festive themed thread around it with coloured berries at the bottom!
DIY Glass Baubles
Find some clear plain glass baubles (plastic and ceramic work well too) and ensure the top of your baubles are removable and big enough to be able to fill with that special someone in mind. You can fill these with some DIY Christmas cheer such as red glitter, mini acorns, mini jinglebells or even white pom‐pom balls to mimic the snow season!
Acrylic paint can be used to personalise these baubles for family & friends. You can create a beautiful design of Santa or candy canes on the outside of the glass (or plastic) with a range of Christmassy acrylic colours.
DIY Tree Decorations
Paper decorations are becoming more popular than the standard decorations because they can be recycled and are therefore more eco-friendly than some of their plastic counterparts.
The simplest of these decorations are paper snowflakes.
Starting off with a square sized paper:
1. Fold the paper diagonally into a triangle.
2. Fold it again into a smaller triangle.
3. Fold this smaller triangle into three equal parts or having three 30o angle triangles and open out the triangle back into step two.
4. Fold the two outer flaps of step three together.
5. Start cutting different shapes or designs on the sides of the paper, but make sure not
to cut from one side to the other side as this will cut your snowflake in half.
6. Once finished your designs, unfold the paper to reveal your unique snowflake.
With less than a month till Christmas, we understand there may not be enough time to get it all done. Nevertheless, Preloved is here for you to help you uncover those festive gems that may be a couple of streets away, so search now to find those special things this Christmas.