Leaves are treating us to a flurry of autumn colour and we are becoming increasingly windswept. Rainy days are spent inside wrapped in blankets and enjoying Hygge at its finest. Now is the time to start putting the garden to bed, and start planning for next year. Leaf mould, hardwood cuttings and garlic, here is what to do in the garden in November.
In the garden in November
Plant winter bedding plants such as pansies, violas and wallflowers. Some nice plants which will be in flower are witch hazel, winter daphne and winter honeysuckle.
Lift dahlia tubers after first frost.
Water recently-planted evergreens during dry spells.
Move tender plants into the greenhouse or inside.
Take hardwood cuttings such as buddleia and cornus.
Cut back perennials that have died down.
Collect and dispose of fallen leaves from around the base of your rose bush.
Lightly prune roses while they're dormant.
In the kitchen garden in November
Lift parsnips after the first frosts; the flavour will have sweetened.
Tidy strawberry plants.
Plant currant bushes.
Take hardwood cuttings from healthy fruit bushes.
Divide mature clumps of rhubarb.
Carrots can be left in the ground until March if it's not too cold.
Spread well-rotted manure on your vegetable beds.
What seeds to sew in November
There's still time to plant bulbs such as hyacinths, tulips and daffodils. But you must do this soon!
Plant garlic bulbs and onion sets.
Broad beans.
Undercover
Sweet peas
Winter salad
Spring onion
Pak choi
General
Start planning for next year!
Collect leaves to make leaf mould.
Don't feed plants this late in the season.
Tidy the garden – prune, cut back and divide.
Build a raised bed.
Clear fallen leaves from lawns and ponds.
Put out bird food to encourage wildlife into the gardens.
Leave some perennials uncut; some seed heads look great in the winter frost.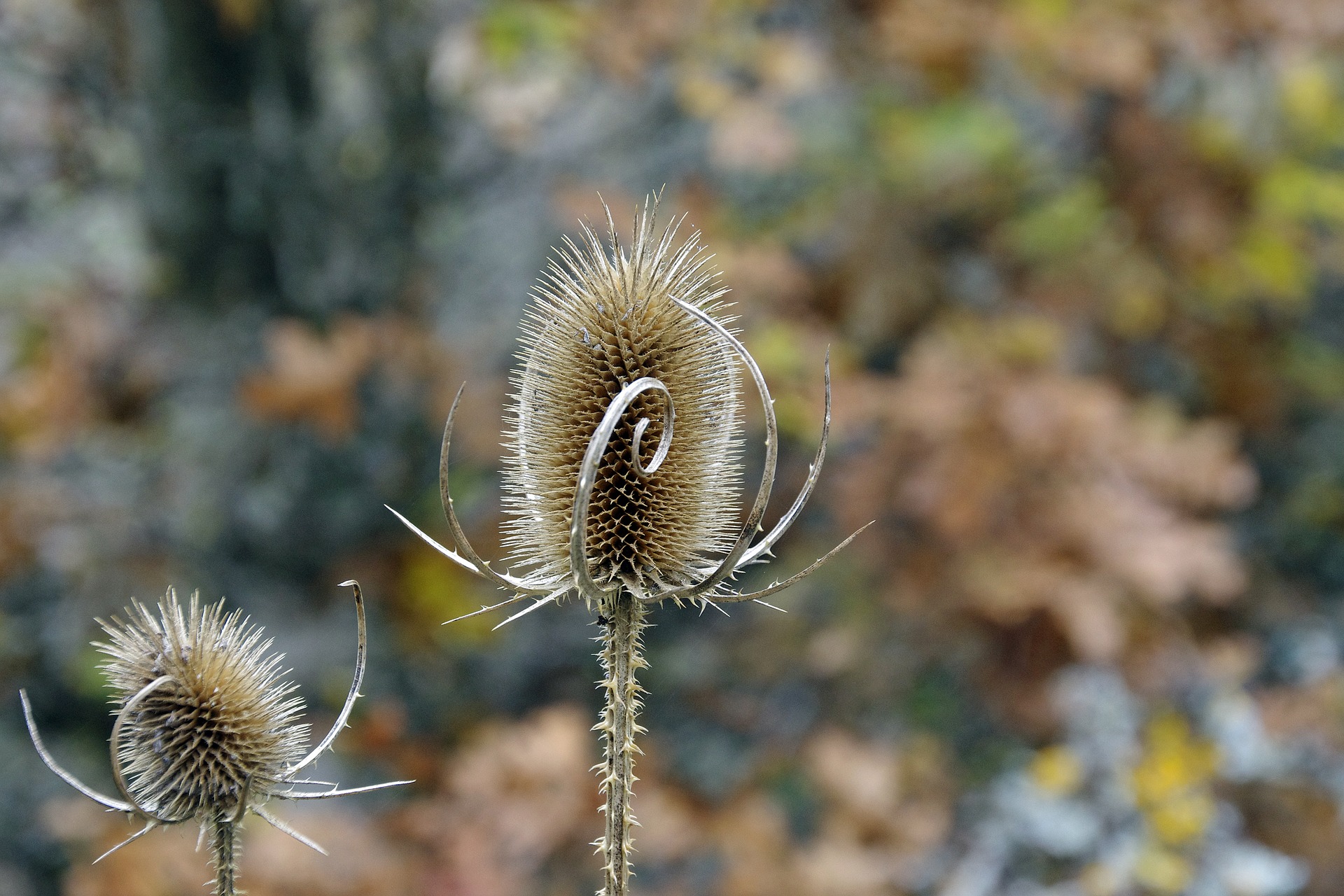 That's all for our tips for getting in the garden in November! 
Don't forget to check out our collection of all of our garden blogs to be in the know every month and get your planning down to a T this year! We'd love to hear your tips over on our Facebook,  Twitter and Instagram!
Buy easier and sell faster and upgrade your Preloved membership for as little as £5 – what Preloved gems could you find?