Planning a budget wedding is something that many couples are looking to do. Given that average wedding costs are now anywhere from £18,000 to £32,000, it's not surprising that brides and grooms are thinking of ways they can shave some of these costs down!
People dream of a magical wedding, straight out a fairy-tale. But, we don't tend to dream about the costs that come along with these dreams. Don't worry though, if you're wanting to plan a wedding on a budget, we've compiled some of our best tips to keep some of the biggest wedding costs down.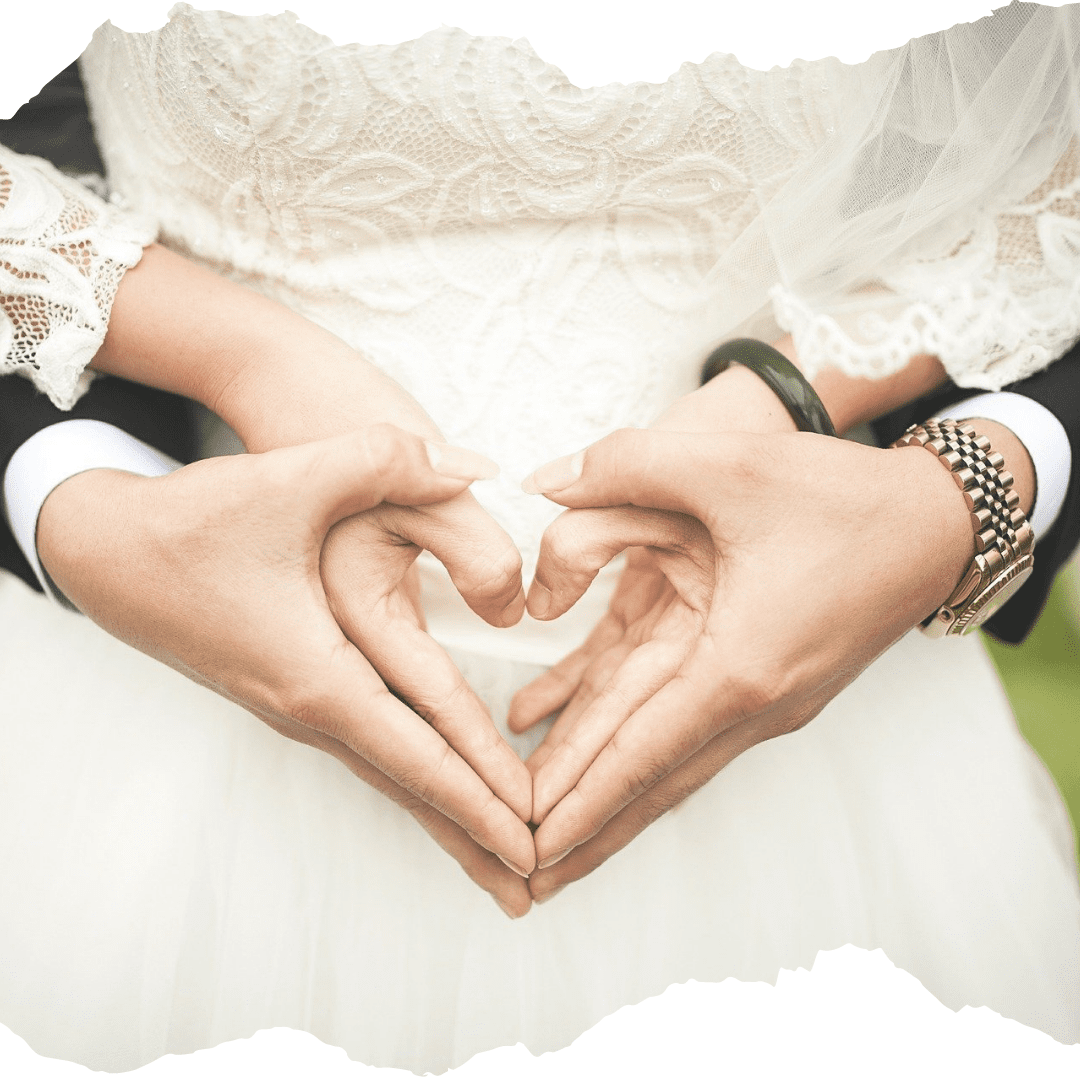 Finding the Perfect Ring
So, you've decided to propose. The all-important decision at this stage is picking the perfect ring for your partner. Although the general rule-of-thumb is to spend "three months' salary" on an engagement ring – this is way too steep for most couples out there. Here's some cost-saving tips you can follow while on the hunt for the perfect ring:
Hand-me-downs: Many families have heirlooms which they intend to pass down to future brides, so once you decide to pop the question, make sure to mention it to both sides of the family and ask them to dig into jewellery boxes. You may get very lucky!
Opt for a different gemstone: Diamonds are gorgeous, but they are also very pricey! Your partner may appreciate different gemstones, like Moissanite, Emerald, even Sapphire. They can keep the cost of the ring down and make the engagement ring much more unique.
Go second-hand: If none of your family have a ring they can pass down to you, it's still worthwhile looking round for a second-hand ring! Vintage rings can be gorgeous as well as thrifty. Even many celebrities sport vintage rings these days. Click here to view our latest engagement ring listings.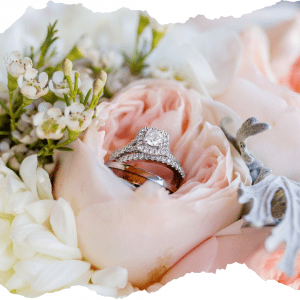 Out of Season Budget Weddings
It sounds obvious, but one of the best ways to marry and keep costs down is to get married out of peak season. Peak season generally includes any month between April and September – meaning you'll be looking at an Autumn/Winter wedding.
The same also goes for the day of the week you choose to get married. You may be dreaming of getting married on a Saturday in August, but so are thousands of other couples, meaning venues are in high demand and prices will be driven up during this time. Changing the day of the week from Saturday to Wednesday could be around £1000-£2000 difference in the overall cost of your venue hire!
If you are looking to keep the cost of your dream venue down as much as possible, consider booking your date on a weekday during the Autumn or Winter months. When compared to a weekend in Summer, you would be very surprised just how big the price difference is!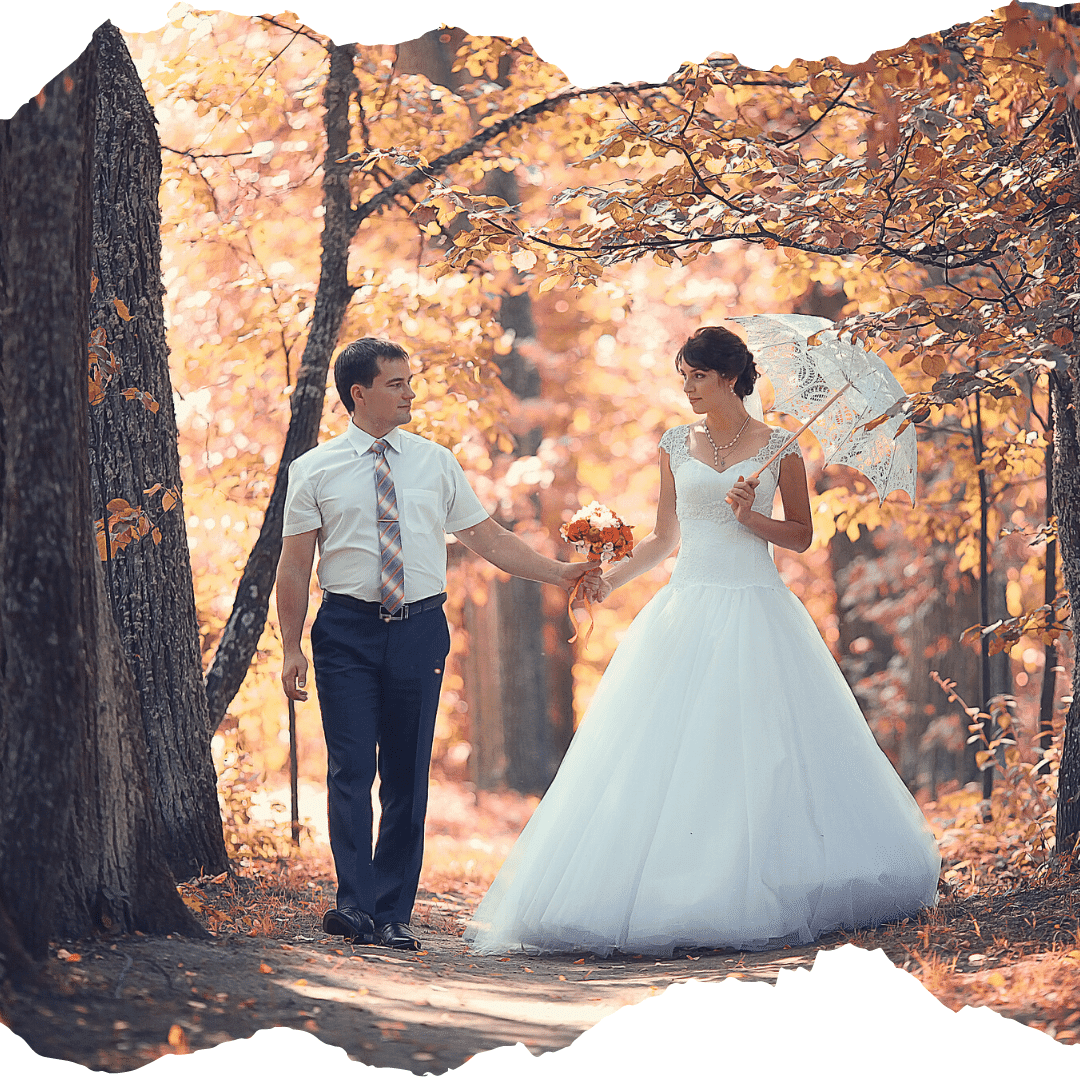 Keep Things Intimate
Another way you can think about keeping your wedding budget-friendly is to go for a small, more intimate affair. As fun as huge parties may be, they definitely drive up the cost of your big day – and tend to mean you need a larger (and more expensive) venue to accommodate all of your guests.
Besides, increasing your guest list also means a larger catering bill. Keeping your wedding ceremony guest list smaller means that you're only celebrating with the people you truly love, and it's a lot cheaper to invite more people to the reception during the evening!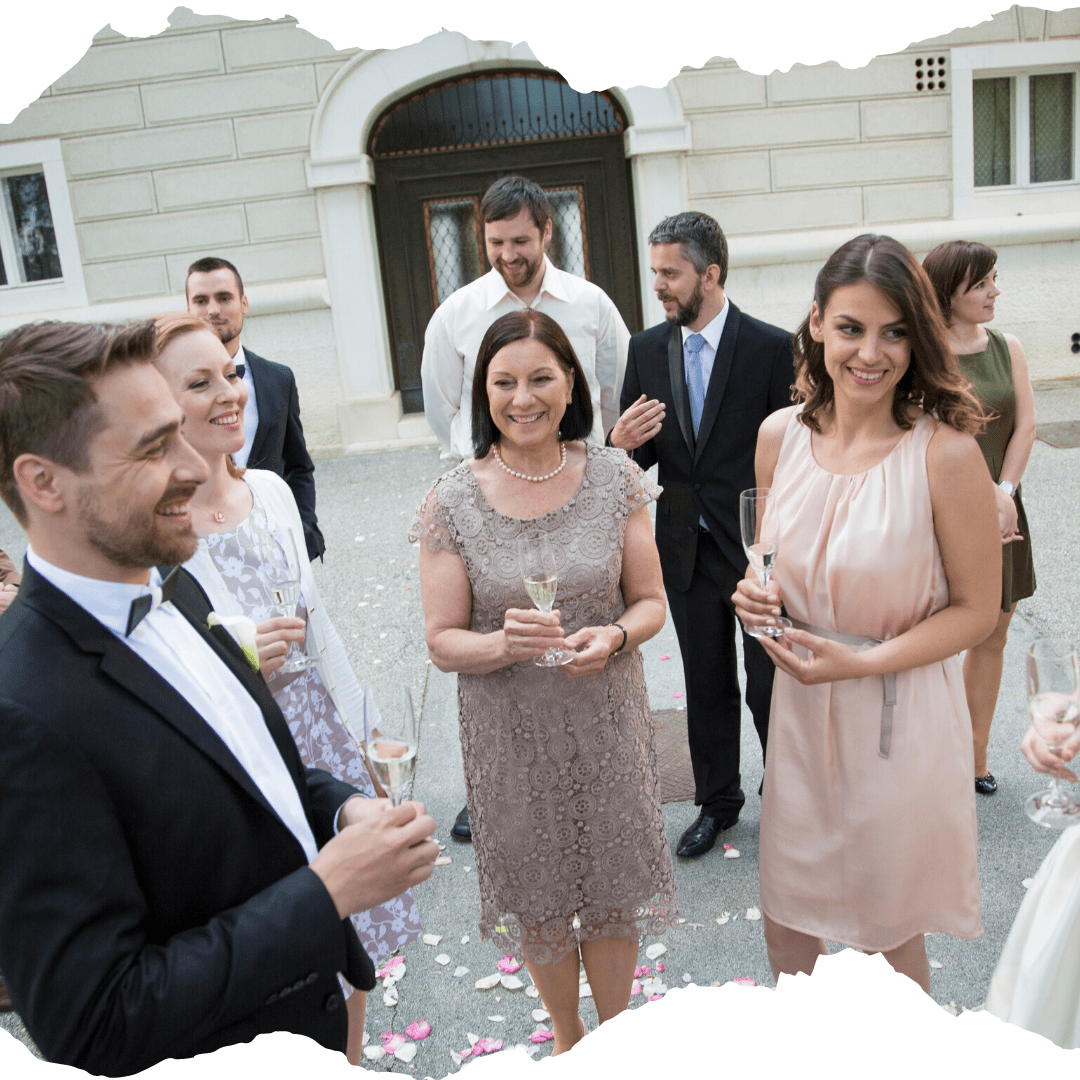 Entertainment
Hiring a DJ or a band for your evening entertainment is the norm for many weddings. However, when you're looking to keep costs down, you may come to realise they are an unnecessary expense. For what it's worth, the right playlist on Spotify is more-than-likely to keep your guests dancing the night away!
If you are looking for the a list of songs to get you started on your wedding playlist, click here.
Pro Tip: On your wedding invites, ask your friend to submit their favourite song on their RSVP and make sure you add each song to your playlist for the evening. This way, there is literally a song for everyone, meaning your guests will be more than happy with their evening entertainment!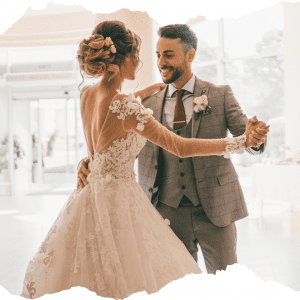 DIY Décor
Hiring someone to create decor for your wedding has been the norm for many years. Though, they also ramp up costs by a lot! Many couples are now planning budget weddings, and tackling some wedding DIY décor projects as well. It can be a bonding experience for you and your partner, as well as saving you both some hard-earned money.
Here are a few of our favourite, not-to-hard DIY wedding décor options:
Invitations: These can easily be made on the likes of Canva, with plenty of customisation. Also the likes of Photoshop if you are more tech-savvy – or you can go completely digital with E-invites!
Party Favours: A firm favourite with your guests. If you want to stick to your budget and still provide a favour for your guests, why not create your own party favours? It adds a personal touch which your guests will definitely appreciate.
Create Your Own Signage: These are easily made online for little to no cost. This includes hand-lettered if you have more of an artistic flair! The best way to make sure you are happy with your wedding décor is definitely to create it yourself, if you are happy to do so.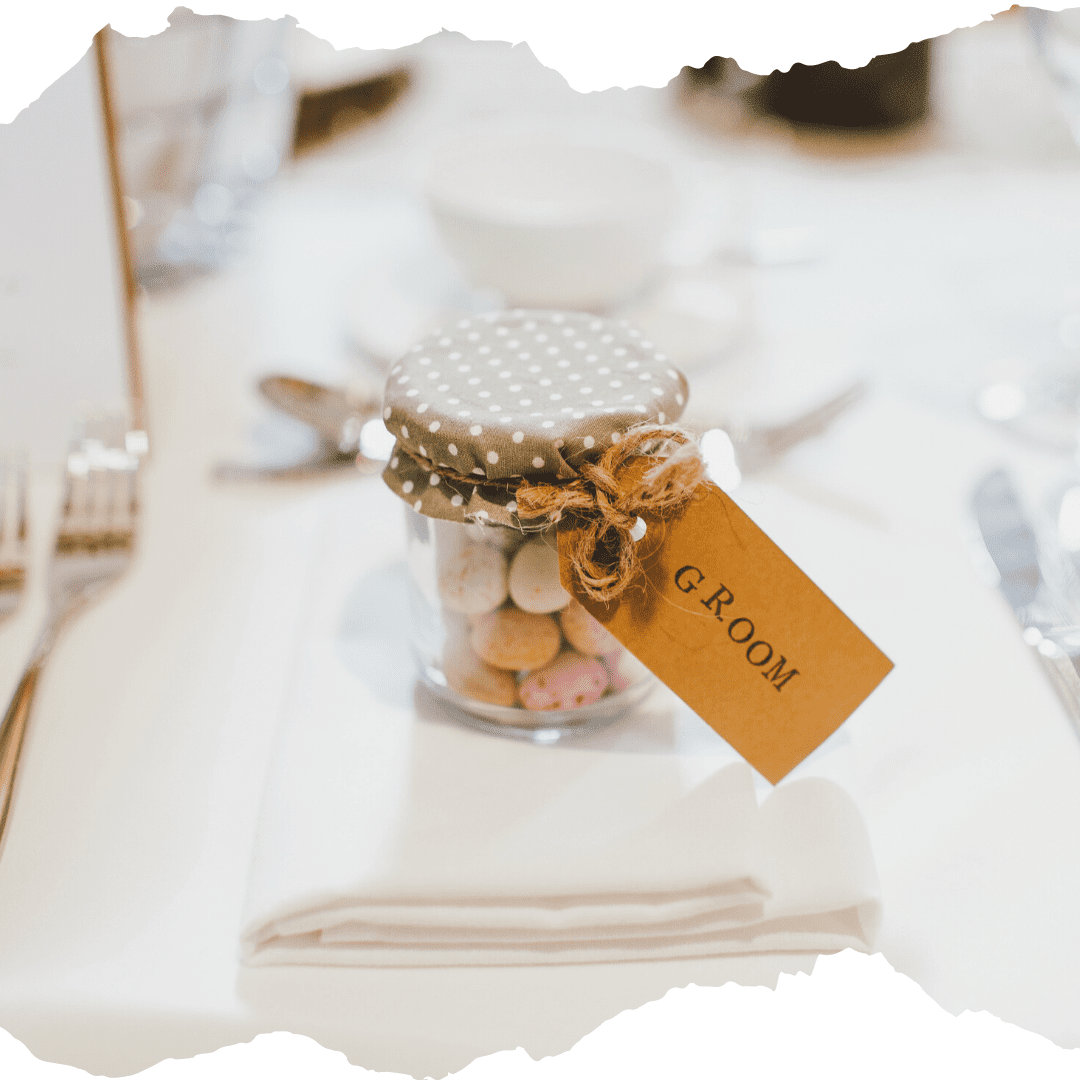 Go Preloved
One of the biggest wedding costs can be the wedding dress. They are gorgeous, and many brides dream of having a designer wedding dress since being children! However, they are costly, especially when you account for fittings and alterations which you may also need.
This is why we would recommend going Preloved for your wedding dress! Buying second-hand wedding dresses is much more affordable, and it's not like they will be heavily worn. Check out our latest Bridal Wear listings here.
Also, if you do decide to buy a brand-new wedding dress, why not sell it afterwards? Many brides choose to store their wedding dresses forever. However, we would argue it is much more satisfying to pass on your wedding dress to another bride-to-be! It can help you get a lot of your money back – for your honeymoon, perhaps?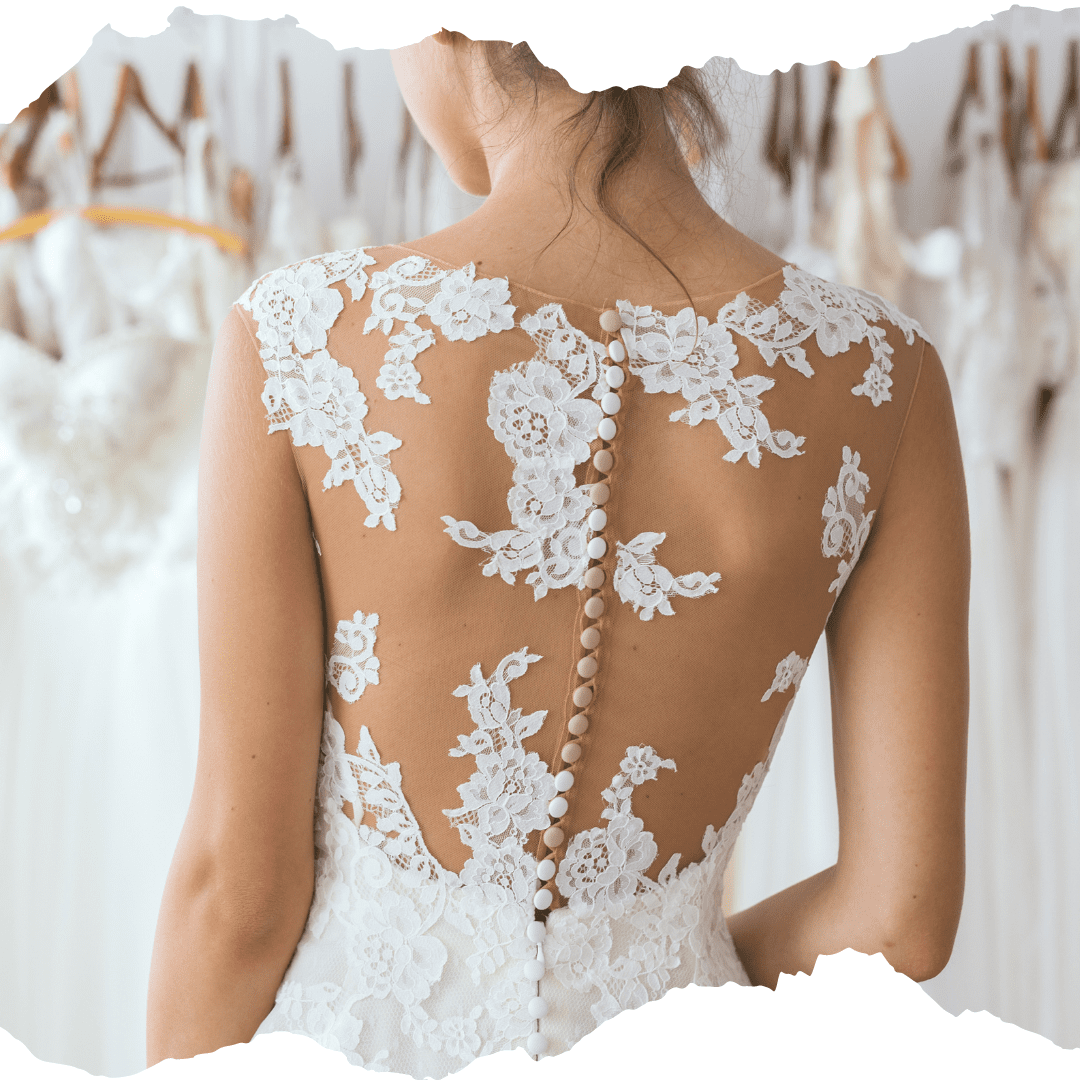 Did it cross your mind that budget weddings are much more likely to be eco-friendly? Eco-friendly weddings are a way for you to tie the knot, while staying sustainable. Click here to read our blog on How to Plan an Eco-Friendly Wedding.
As tough as wedding planning can be, it's definitely worthwhile in the end. However, weddings aren't cheap, which is why we think these tips are the the best you can follow if you're trying to get married on a budget.