Top Clutter Experts You Need To Know About
At Preloved, our mantra is about turning trash to treasure, broken to beautiful, and clutter into cash! Whether it's upcycling, decluttering, or organising we want to hear about it. This June, it's all about the 'Summer Sort-out.' We're encouraging our community to put all this spare time to good use by clearing out your surroundings. You could even win a Premium Membership with us as a result of your tidy home.
After we spotlighted our favourite organisational queen Marie Kondo in a recent blog, we thought we would introduce you to two more tidying gurus, so you can decide which techniques, hints, and tips work best in your home.
Francine Jay
Otherwise known as Miss Minimalist, Francine's main philosophy is that the more clutter you have, the less time and energy there is to dedicate to things that are really important to you and your family. Her book, The Joy of Less claims to make the art of clearing up your home a satisfying and empowering experience. Francine details 10 easy step to decluttering, taking you through each room of your house- what's not to love?!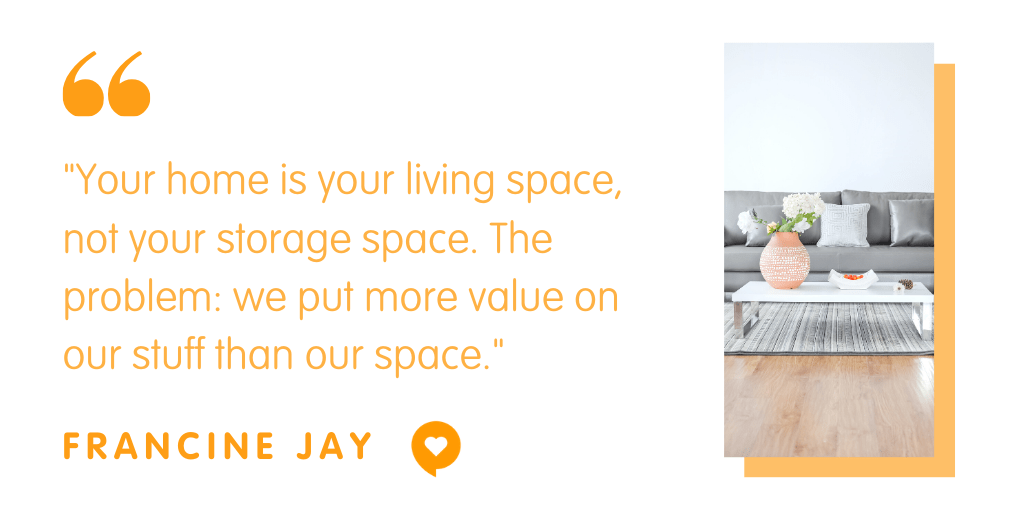 Cassandra Aarssen
Another professional organiser, Cassandra is the leader of the Clutterbug philosophy. Her decluttering advice is pretty unique, as she has come up with four different ways that people most effectively organise. You just have to find out which style can transform your family home for good. Based on metrics of visual simplicity and organisational abundance, you could either fall into the styles of a "bee", a "butterfly", a "ladybug", or a "cricket"- and she has the best organising solutions for each kind!