While we're enjoying the excitement and the Preloved advent calendar, Preloved knows it's important to think of those less fortunate at this time of year. So, as always, we're going to be supporting a number of charities throughout the month to encourage our members to give back during December.
So, we're featuring one charity a week to ask you to consider donating on behalf of a friend or family member as a gift this year, instead of splashing out on gifts.
This week is Support Dogs and their appeal for foster care
Foster Caring with Support Dogs
Support Dogs don't use kennel facilities so they're always looking for loving home environments for dogs in training to live in. Volunteer foster carers are vital for Support Dogs to give their dogs in training experience in a real home and to continue their work
They're always seeking new foster carers and there are two options for those interested:
Evening and weekend foster caring
This role is an ideal solution to someone who would like a pet dog but due to their own work commitments cannot take on the full responsibility of ownership. The evening and weekend foster care involve looking after our dogs in training at evenings and weekends – the dogs 'come into school' Monday to Friday 9.00 – 5.00.
This role also allows the foster carer to take their regular holidays. We will arrange alternative temporary foster cares for the dog whilst the usual foster carer goes on holiday or has other commitments.

Stay-at-home foster carers
For this role, they need foster carers who are at home during the day. In this role, the foster carer will be providing care for dogs who a specific period are unable to go to our training centre each day to start or continue their training.
This is often because the dog needs a longer settling in period before starting training or is recovering following medical treatment or a vaccination.
What Support Dogs look for in our foster carers
We are looking for volunteers who:
Enjoy the company of dogs, and are able to care for their well-being
Are able to provide adequate exercise as discussed with the trainer.
Are able and willing to get the dog to a vet in a case of emergency
Have a fully enclosed garden
Agree to ensure the dog follows the diet as specifically advised by the trainer.
Understand the importance of informing our trainers of any changes or concerns with behaviour and health no matter how small.
Are able to attend occasional foster carer training sessions.
Offer a loving, safe and fun environment for our dogs
Are able to drop off and pick up the dog from the training centre or be able to leave a key with the training team to pick up and drop off at your home.
Unfortunately, we cannot consider homes with other pet dogs. We will, however, consider homes with cats or other pets.
Families with children are welcome, but there must be no children under two years of age living in the household.
How you can help
You can click here to register your interest in becoming a volunteer foster carer and they'll get in touch with more information!
Can't offer your time to be a foster? Then you could sponsor or even sponsor as a gift as a waste-free and worthy Christmas present!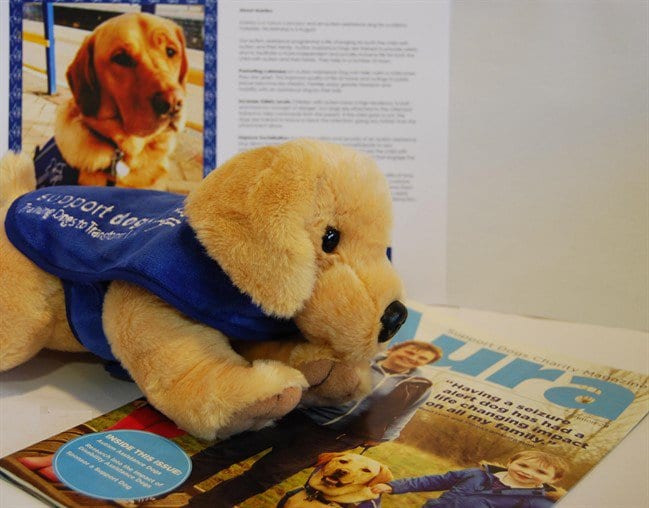 Learn more here about why Preloved is supporting charities this #PrelovedAdvent.