What happens when you love your pets but also like to indulge in DIY? You build your pets amazing things! Here at Preloved we have searched high and low for ideas to make your furry friend feel even more at home. We have divided this post into 2, some very easy toys and beds you can make, and some more lengthy projects that require a little bit of know-how.
As easy as that
1. Plastic bag containers are a great option for your rabbits. They contain the hay, there's not that much fall out, and they hold more quantity.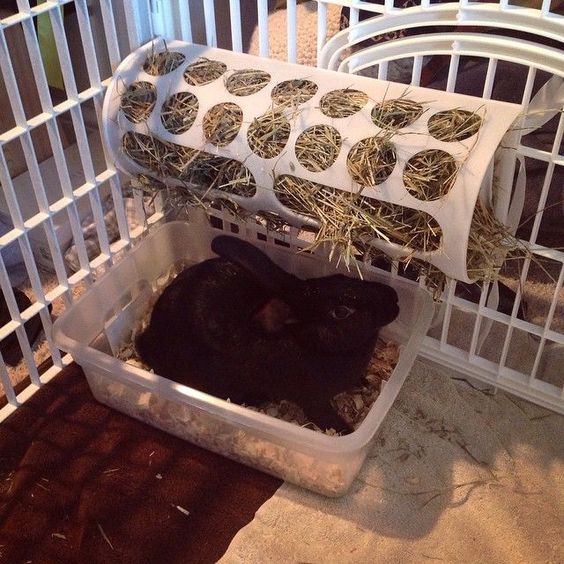 2. By using corrugated cardboard from your home deliveries, you can sprinkle some herbs on it and turn it into a boredom breaker for your rabbit or guinea pig.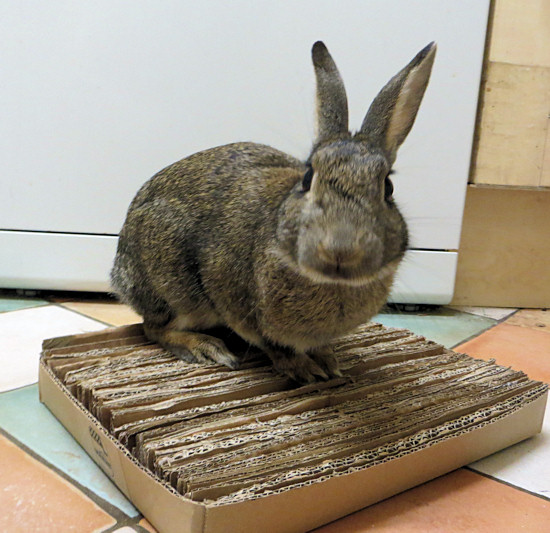 3. Your dog will be as snug when you clean, paint and put a plump cushion in a tire. Ask your local DIY shop if the paint is safe for pets before you buy anything!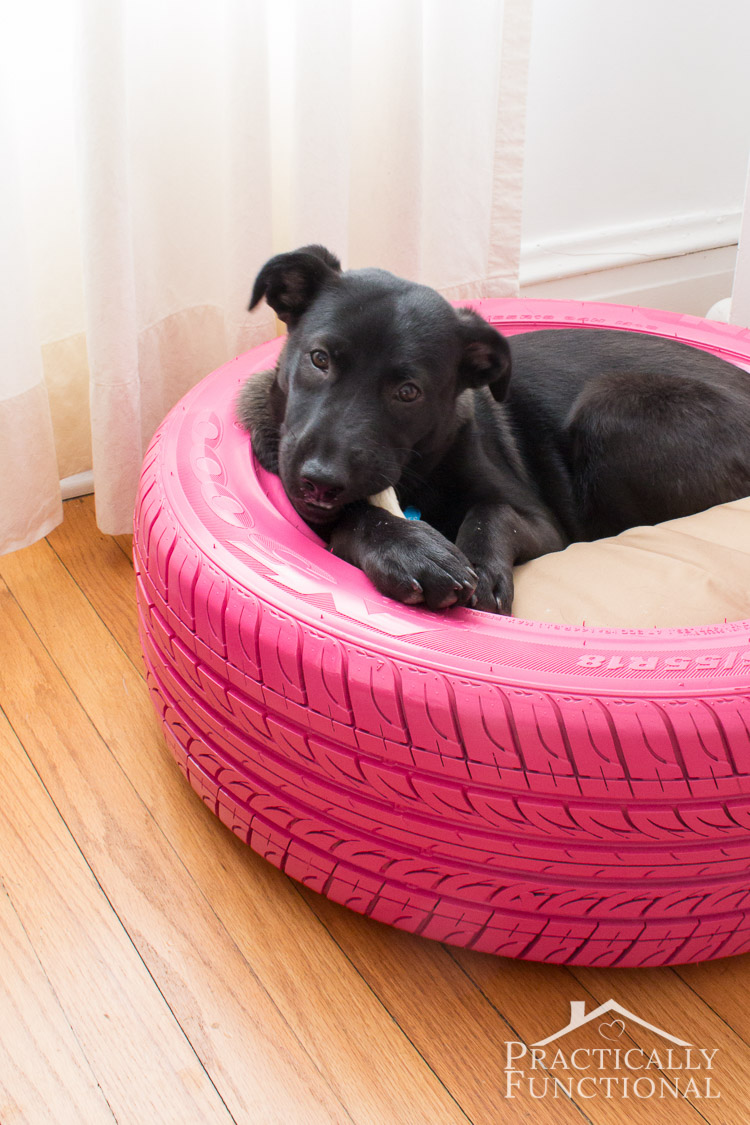 4. If you don't have any outside grass, this idea is great! Go for a big dog bed, fill the base with some soil and sprinkle some rabbit-appropriate grass. That way your bunnies and piggies will have some greenery to enjoy.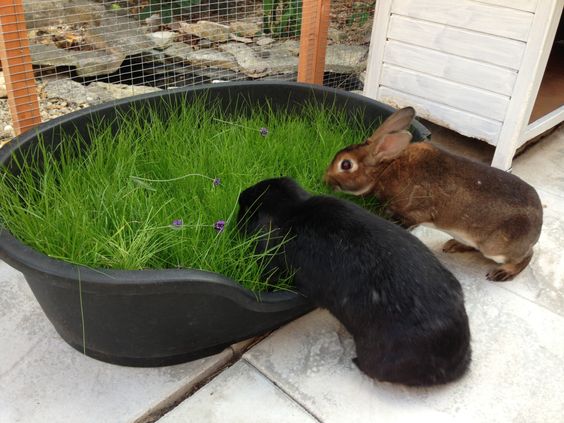 5. Get rid of the big boxes of food and treats and compartmentalise into tins or containers, it's much easier to manage.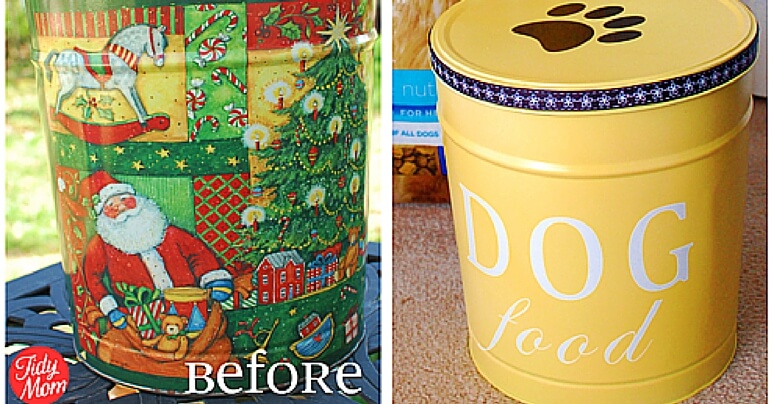 6. If you have a needy pet, take an old jumper or sweat shirt, stuff the torso with a pillow, and put old towels up the sleeves. Sew the sleeves together and hey presto!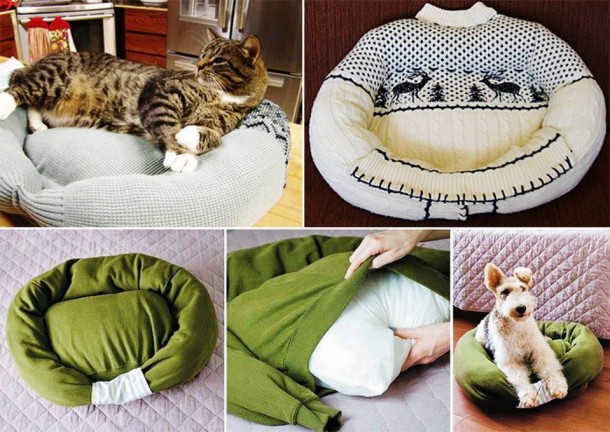 7. On the topic of clothes, you can make a cat tent with two hangers, a t-shirt and a cushion. Use the hangers to make the structure, close off the bottom of the t-shirt and there you have it! Add a cushion and watch your cat enjoy their alone time.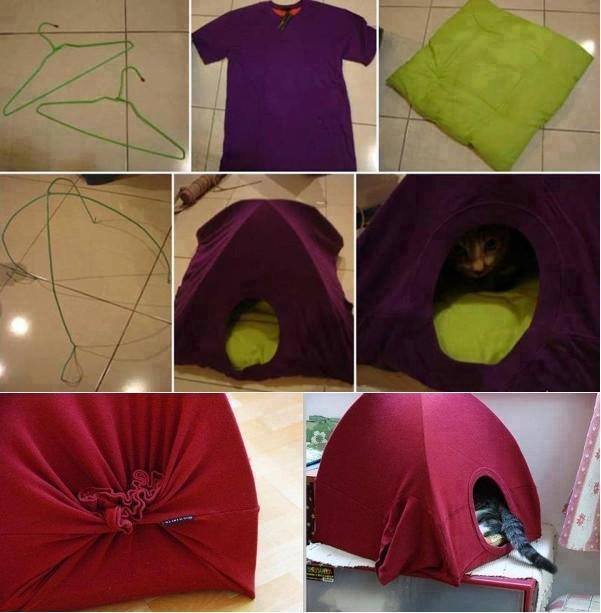 8. Utilise an old stool and make it into a scratching station by covering the legs in sisal rope. You can use glue on the legs so it holds better, but just make sure that it is safe for your pet.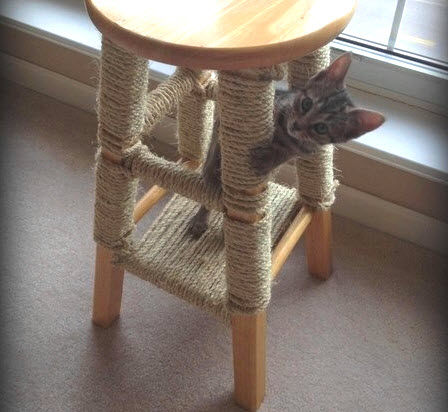 Bring it up a notch
1. These barrels are popularly used as garden planters. Cut out the front so your pooch can walk in comfortably, sand it down, give it a lick of pet-safe paint, add a comfy cushion and you have made a bed.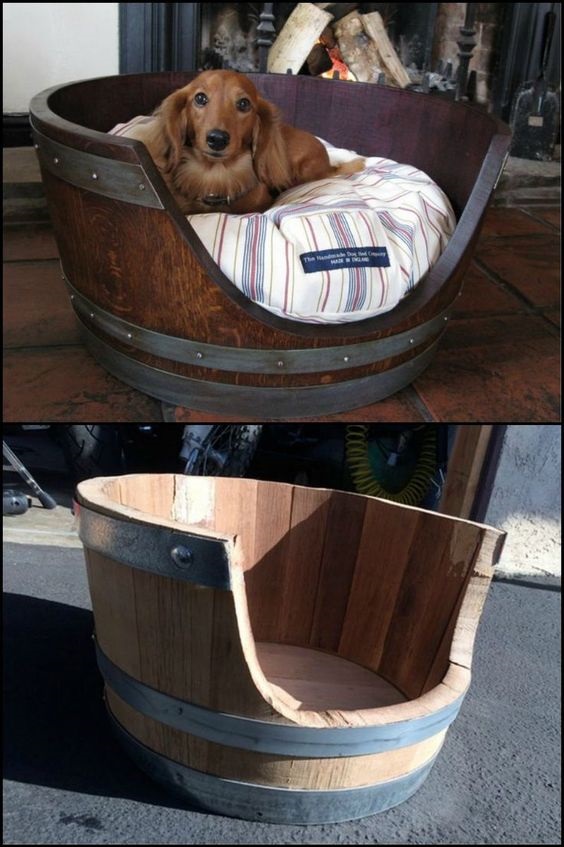 2. You can turn an old bureau into a feeding station-come-bed.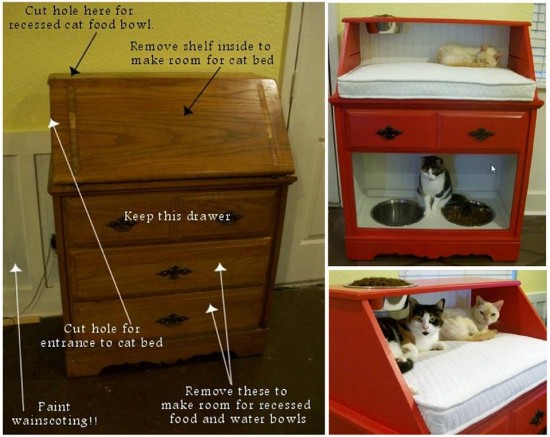 3. Any bedside table can be made into a comfy den. By taking the drawers out (and repurposing them in the garden as planters, for example), you can paint the inside and the result is a bed for any small-to-medium-sized dog.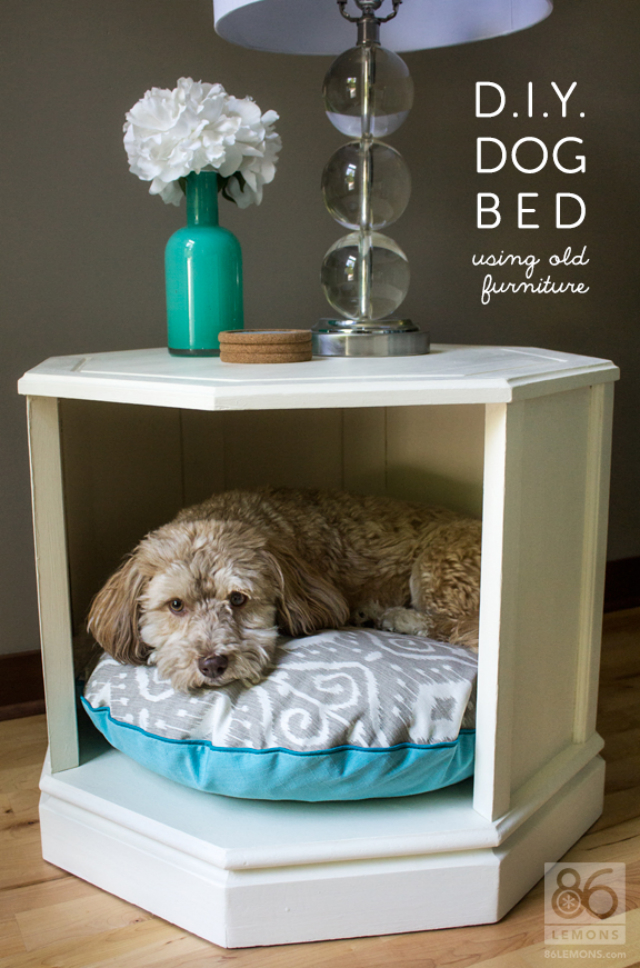 4. For a bigger dog, items such as an old baby crib can be remodelled. This tutorial explains it step by step.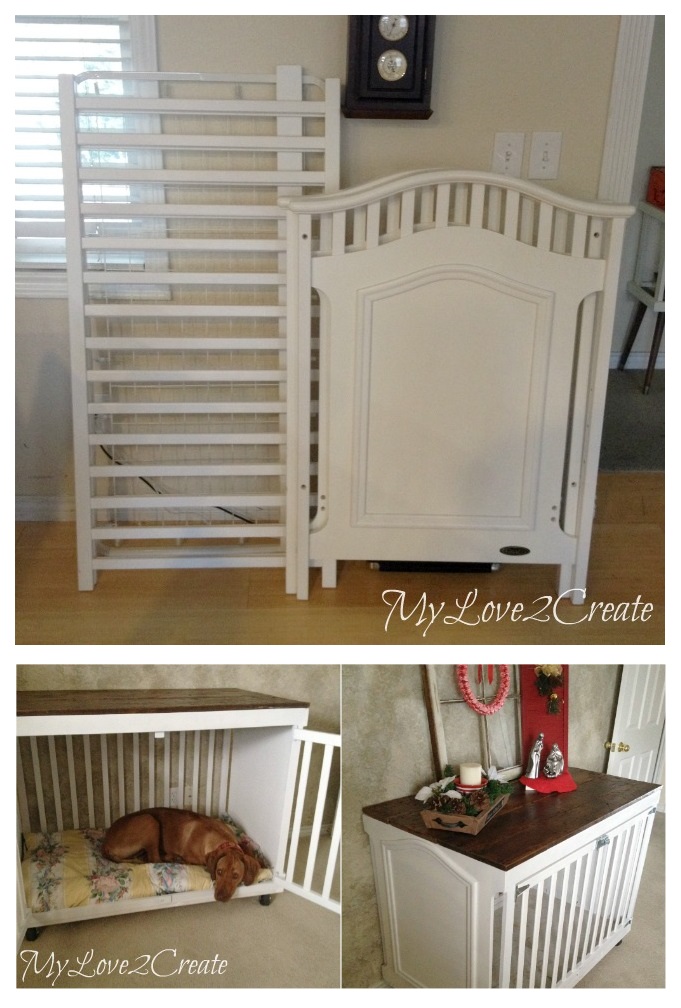 5. There's an array of ways out there to conceal a cat litter tray. This is one of many options. Decide where you'd like your cat to go to the toilet and adapt from there!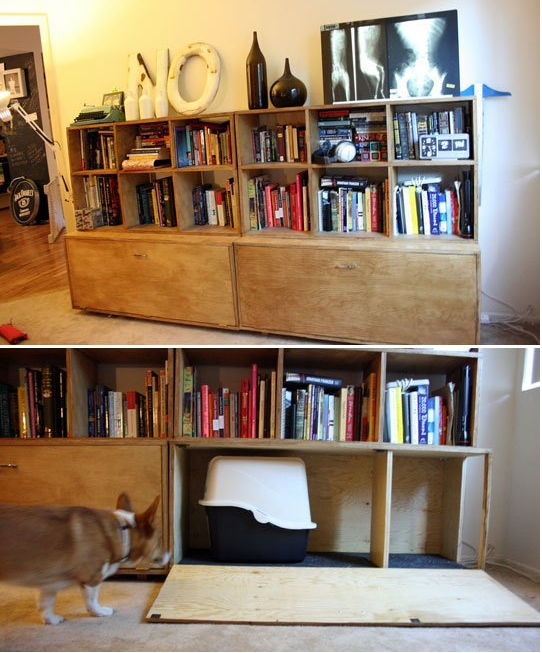 6. Repurposing furniture from IKEA is always a good option. From bookcases to coffee tables, you can do wonders for you rabbits or guinea pigs.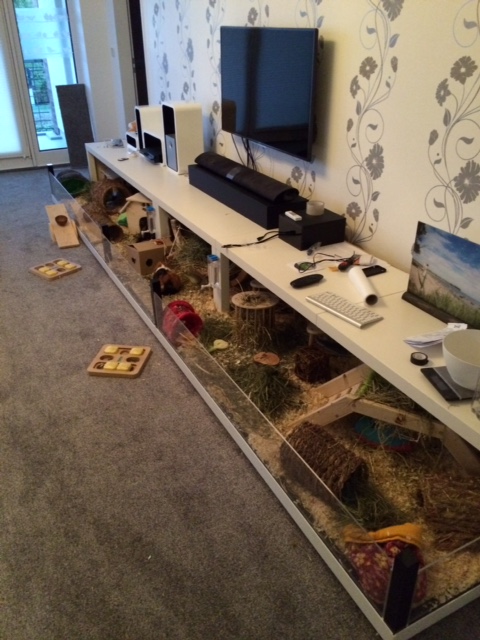 Have look at what furniture there is on offer in your area and get your thinking cap on! Show what you have made for your furry family members by tweeting us @Preloved.