Let's Focus on Self-Care
As you get older, you tend to hear more on the topic of 'self-care', 'self-love', and 'putting yourself first'. It sounds great, but sometimes implementing it is difficult for various reasons; whether we are too busy with our careers or family life, it seems like we are never able to stop and take a break properly.
With the recent global pandemic that is affecting the majority of the world's population, it might be the perfect time to give yourself a chance to slow down and give yourself the care and love you deserve. You can use the tips whilst at home and continue to implement them even when social distancing is over. Here are the 6 ways you can give self-care a try:
---
Open Your Window or Door

For many of us, we are constantly sitting at our desk, or are based in the same spot in our house, day-in-day-out. Now that we are officially in spring and we are spending more time at home, we can simply open our window or door and enjoy a breath of fresh air.
For those who have a garden, take a quick walk around your patch of nature every 40 minutes or so, observe the birds, give your plants the love that they deserve. No outdoor space? Open the window, take a deep breath, and let the fresh air inside your home. This is particularly useful to encourage when we are eventually back in the office or our usual work locations as it can help clear your mind.
So why does it work? Research suggests that when you are surrounded by green spaces and fresh air, it helps our minds to relax and allows our eyes to have a break from the computer screen.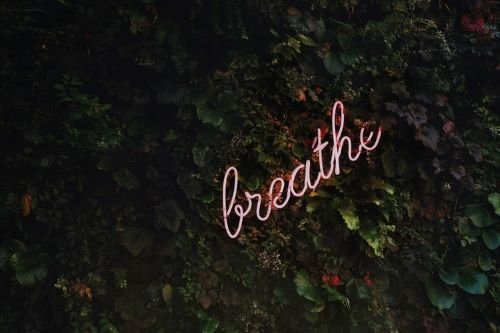 ---
Self-care means choosing the right scent
The right scent can usually relax us and take us back to wonderful memories, as most of us will have a 'comfort' smell that puts us at ease. Think babies for example- they would be drawn to the smell of their mothers which would help them to sleep. Aromatherapy is key to self-care and there are so many different essential oils that will benefit you.
For example, the smell of lavender can relax you to help you sleep, but it can also be used whilst you are under a bit of stress. Peppermint can help improve your cognitive function, and it is custom for people in the far east to carry a small bottle known as White Flower Oil. This oil is a traditional blend of aromatic herbs like lavender and mint, and it is often used to treat headaches, minor pains, stomach upsets, and even for a quick 'pick-me-up.'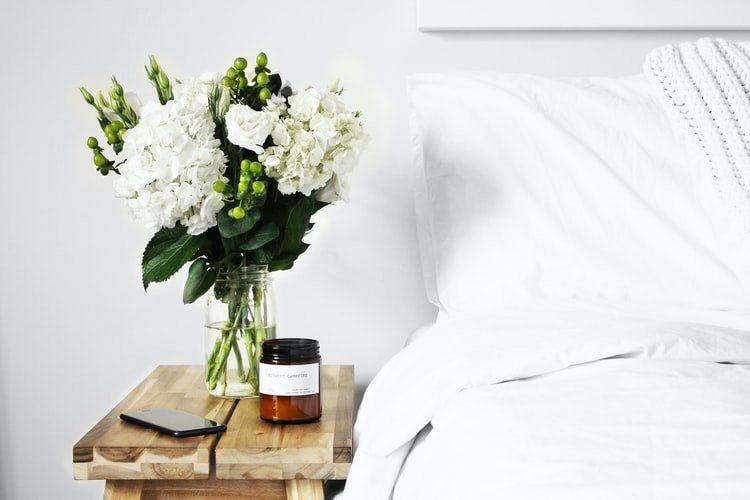 ---
Quit the stress
We all know it – stress less! In the modern-day, stress seems to come as a pre-programmed 'software' that is built inside us. Although there is no sure-fire way to 'stress less', we can take the opportunity to find what triggers us. For example, use a journal and start writing down the problems that cause you stress to look out for any patterns on how to avoid the issues. Talk to a friend because after all, a problem shared is a problem halved. And lastly, although it is easier said than done, you must take the time to switch off.
To switch off means quite literally, switch off your phone and turn off any notifications that are work-related as soon as you have agreed with yourself to finish for the day. Just because we are now working from home, doesn't mean you can carry on forever- it is important to do a normal working day as you would in the office. And as always if you are struggling, ask for help. If you have children and live with other family members, ask them to look after the kids for an hour or two whilst you focus on yourself.
Why does this work? Reducing the number of things that absorb your attention is important because it allows your mind to slowly work on one issue at a time. Think of it like an elastic band – the more you pull, the more likely it is to snap quickly.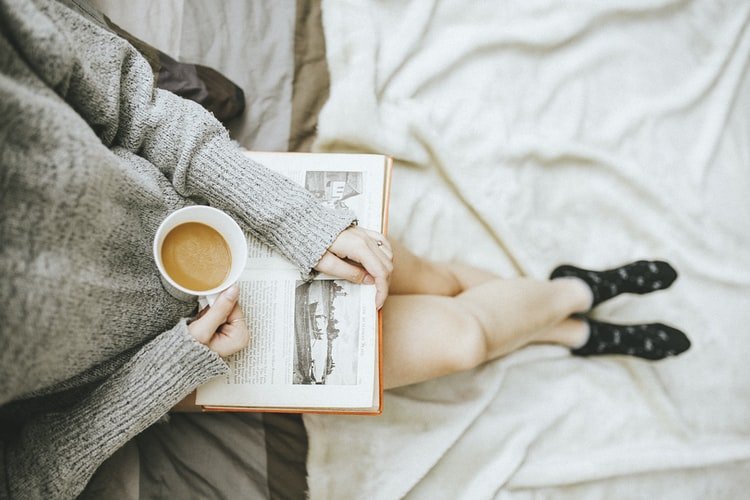 ---
Gentle Exercises
Do some workout videos or exercises at home with some dumbbells, skipping rope, or even yoga. There are plenty of apps or YouTube tutorials on the internet for inspiration.
As soon as the government lockdown is relaxed, consider keeping it up by joining your local gym or signing up to any fitness classes where you can have a good sweat and meet some likeminded people. Sweating is a good way for the body to eliminate toxins, and exercise helps release endorphins- hello happy hormones!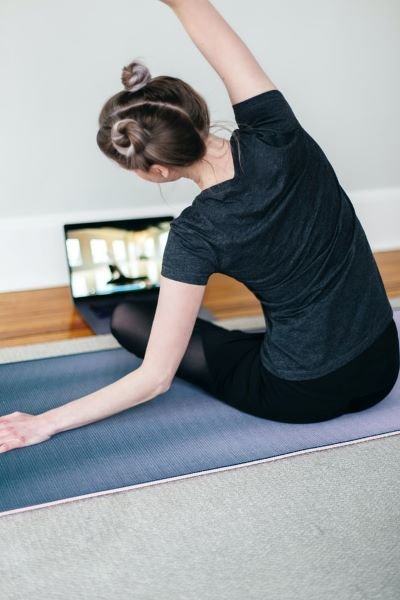 ---
Meditating for self-care
When we are stressed, our bodies releases hormones that immediately trigger the 'fight or flight' response, our muscles tenses, our heart rate increases, and our breathing tends to quicken. This is perfectly normal. What's NOT normal is not being able to find a way to unwind yourself after wards.
Meditating works by focusing on your breathing. Deep breathing means you are slowing down your heart rate, and as soon as that starts to happen, it will help the muscles relax. There are a number of meditating websites and apps that help with meditation. We just need to find the best method for ourselves.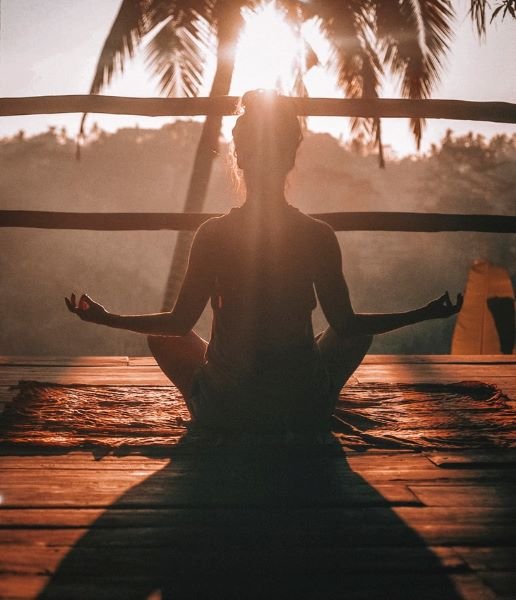 ---
Food
Whilst we don't recommend overindulging heavily on food and snacks as part of self-care, it is perfectly fine to enjoy our comfort food as long as we do it in moderation. But one of the dangers of putting stress and food together is that it could lead us to over eat, and that in itself will stress the body. It might be nice to schedule some time over the weekend with your loved ones at home or even by yourself, to enjoy and appreciate a nice meal as a treat – now THAT could work.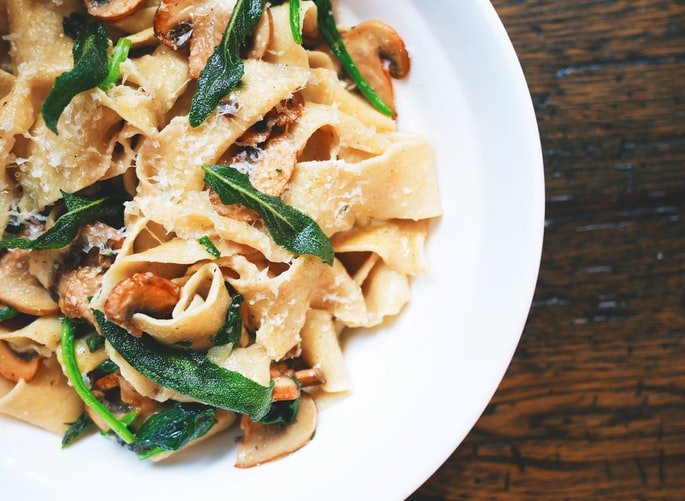 ---
We all deserve a bit of tender loving care. In fact, we should all focus on ourselves whenever we can especially due to the current climate. You are unique, and there is only one of you in this world, so let's all take this time during self-isolation to learn to admire ourselves as individual beings and practice a bit of necessary self-care.
---
To take a look at Wing's blog, Foodoholism, click here!
Visit our Member Rewards Page Today for Exclusive Offers on everything from Shaving Sets to Recipe Boxes!
…
Be sure to check out all our other blogs to keep up to date on how Preloved approaches the COVID-19 Pandemic.