5 Reasons Why You Should Decorate Your Student Room Second Hand
During the years at university, your student room is your home. Your sanctuary is within those four walls that snug your room. Getting that feeling of comfort means you need to decorate it to suit your style. Adding some unique furniture and interesting décor pieces can give that bland room some life. However, as a uni student, you already have enough expenses. Adding room decoration to the list can dry out your money supply. Or, will it? If you want to give your room a makeover, but you are also on a limited budget, there is a solution – buying second hand. Here are a few rock-solid reasons why you should decorate your student room second hand.
---
1. Save Money
Venturing in room decoration isn't a cheap adventure. Buying new furniture can seem like a mission impossible for a uni student on a budget. However, that won't be the case if you opt for second hand shopping. 
Second hand items are cheaper. A lot cheaper, to be more precise. You can buy a piece of furniture you've been wanting for a fraction of the price. Why pay more than double for an item you can find second hand in great condition? Buying second hand can save you a ton of money. It is the perfect shopping option for uni students.
---
2. Get Better Quality for Lower Price
Of course, you can find cheaper décor that is also new, but the quality of those items won't be great. Buying second hand means you can find quality pieces for a good price. Second hand marketplaces like Preloved allow you to buy a high-quality piece for the same price as the lowest quality furniture in décor stores.  
Just because you are a uni student, that doesn't mean that you need to be satisfied with poor quality. You can aim higher if you open your mind and start shopping second hand. You'll be amazed at how many great items you can find. Don't think that second hand items must be damaged or warned out because many second hand pieces are as good as new. They just don't come wrapped in a box and are much cheaper.
---
3. Collect Unique Pieces 
Do you really want a copy-paste room from an Ikea catalog? New furniture and décor rarely have that unique touch as old pieces do.  Second hand marketplaces can open the doors to beautiful and original pieces that no one else has. You can find handmade, old-fashioned, modern-looking, antiques, or whatever kind of décor matches your style.  
Let's say that you've been reading essays about the carefree '70s that you view on Subjecto. You get fascinated by their style and want to incorporate it into the decor. There isn't a big chance that your nearest furniture retailer has that kind of piece. But second hand marketplaces can help you find pieces from that specific period. 
Find unique pieces that can help you express your unique personality. Fill your room with incredible and unique décor that perfectly reflects you. The second hand items have history. They have a story. You can hardly find that kind of originality in large furniture retail stores.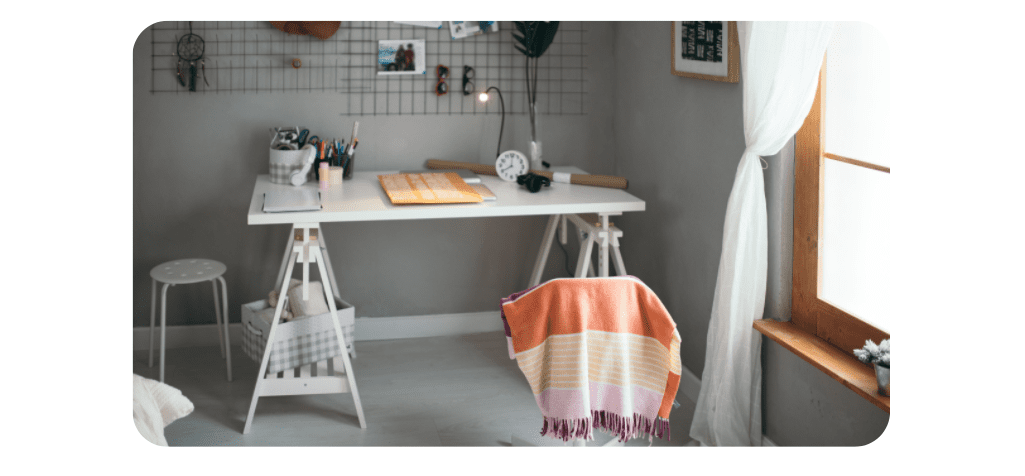 ---
 4. Have More Options 
Furniture and décor stores mostly focus on the trending style. If the minimalist trend is currently dominating, that's the kind of décor you'll come across. But what if you don't want something other than what's trending? Second hand marketplaces offer a better range of versatile items. You can find items in all styles and shapes, so it shouldn't be hard to find what you like. 
Having many options with a limited budget isn't easy. However, if you shop second hand, it is possible. Second hand shops can offer you great diversity without asking for a big compensation. What more can you ask for?
---
5. Let Go When the Time Comes
Let's get real. You won't stay in that student room forever. So, what will you do with all that furniture you've purchased? The items you bought as a student probably won't match the style of your new place. 
Spending hundreds or even thousands on new furniture and décor pieces will make it hard for you to let them go. But this won't happen with second hand items. Getting a bargain on second hand décor will make it that much easier for you to give them away when you have to move. You could even resell them on Preloved to make some extra cash for your new items. 
---
Final Thoughts
If you decorate your student room second hand, you can be sure it'll be a fun and exciting process. Especially if you can choose from a variety of affordable items. This is possible if you opt for buying second hand. Embrace second hand shopping and bring that diversity and uniqueness it offers into your dorm.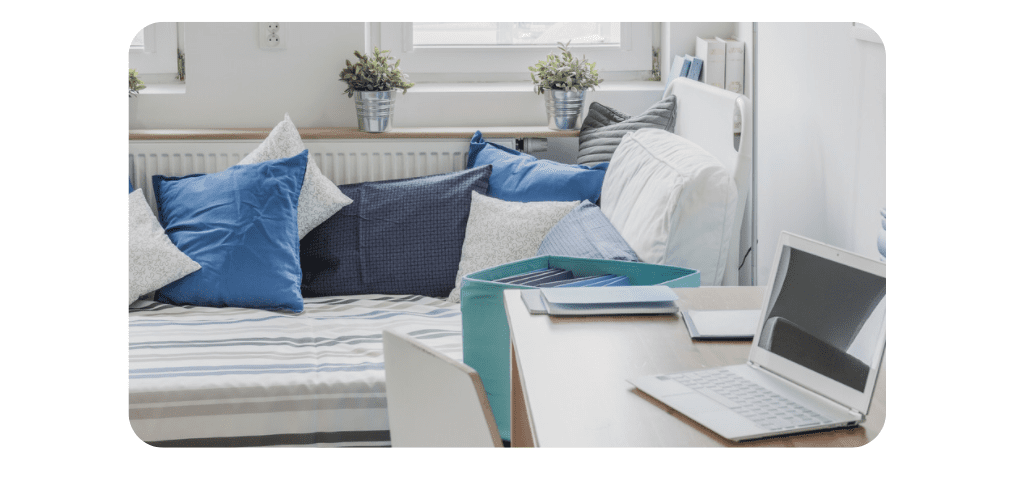 ---
Get our Membership Discount for February!