Looking to sell items on Preloved in double quick time while getting the best possible price? Based on our research on which adverts get the best response, we've put together our top 10 tips to sell at speed.
Add a photo
If we only had space for one tip, this would be it. Adverts with photos consistently get a better response than those without, as potential buyers can immediately see if your item is what they've been looking for. People are also much more willing to travel a distance if they have seen photos beforehand, therefore widening your net for potential buyers.
Remember, it's free to add a photo to your ad on Preloved so there's no excuse not to. Look out for a future blog post on the dos and don'ts of snapping pictures that sell.
Find the Right Category
Second on our list is making sure your advert is in the right category.
When placing your ad, use the search function on the "Choose category" page to find the most appropriate category. If you find more than one, feel free to place additional adverts.
Write a Good Description
Go mad on the description – there's no limit on the number of words you can use on Preloved. Explain why you bought it, the features, the benefits, the colour, the size, the condition, whatever you think might be useful.
Be sure to share the good points but also be open and frank about the bad points. This will not only show you are being honest, it will also avoid wasting both your and the buyer's time on wasted visits and will help avoid future haggling on price.
Dare to be Different
You know what it's like – Ford Fiestas all begin to look the same when you've trawled through a hundred. Make yours stand out by writing something a little more unique than colour and engine size. Tell people about its personality, why you loved it and why the sad farewell.
Remember Search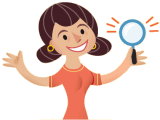 Many visitors to Preloved find adverts using a keyword search. Therefore, think about what words people might use to search for your item and make sure you have included those words in your title and description.
Always check your spelling as mistakes could stop your advert appearing in the search. Also, if you are selling something which is notoriously difficult to spell, make sure you include alternate spellings in the text of your ad as this will ensure that you appear in any misspelt searches.
The Title is Important
The title of your advert is particularly important so try to include as much relevant information here as possible. Not only will this improve your visibility in the listings on Preloved, it will also increase your chances of your Preloved advert being prominently placed on Google and other search engines.
The Best:
1996 Land Rover 90 Defender 300 TD
Victorian Town House by the Sea in Brighton
Stainless steel boarding ladder for boat or yacht
Not So Good:
Car for sale
Absolute bargain
No more timewasters!
Getting to Know You
Take some time to add a photo to your public profile and share some information about yourself, your hobbies and interests. Showing there is a real human at the other end of the wire and giving other members the chance to know a bit more about you will encourage other like minded members to get in touch, particularly if you are selling something related to your hobby.
The Price is Right
If you've done all the above and you're still not getting a response it's time to check your prices. Search the site to find other similar items and the price they're going for. If other items are cheaper but you think yours justifies the extra money, make sure you've explained the reasons for that in your description.
Renew often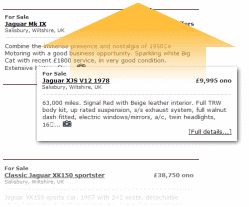 Visitors to Preloved can see if your advert has been updated recently. If not, they often assume it has been sold and move on.
Renewing your advert frequently refreshes the Last Edited date and brings your advert back towards the top of the listings.
Go Premium
Priority placement within our listings means that Premium member adverts really do stand out from the crowd.
With Premium membership, you'll be able to add videos to your adverts, upload an unlimited number of photos to your advert, as well as use your advert URL to link to other websites!