Only the other day we were watching Fools and Horses, thinking about our old pals Del Boy and Rodney, with their little yellow three wheeler, wondering where it was today. Then, as if by fate, we stumbled upon this Reliant Regal Supervan MK111 Trailer over on the Preloved Classified Car listings! Alas, we resisted the temptation to buy it, as we can't image it would look very good being pulled along on the back of a bright red Fiat Panda, but we certainly hope it finds a loving home very quickly. It's just one of the many unique items listed within our Motoring Section.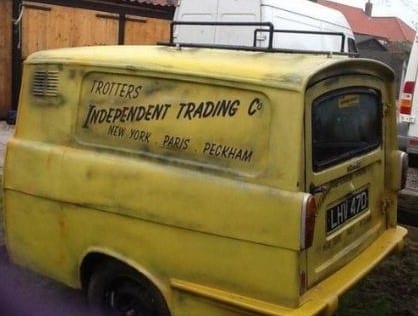 This did get us thinking about all the other *dream* cars we'd love to own from TV shows and films of days gone by.  From Michael Knight with KITT to the customised 'Mutts Cutts' dog van from Dumb and Dumber; there's so many to choose from!
 The Preloved Top 5 Famous Cars    
 
The DeLorean from Back to the Future
No countdown of famous cars could ever be complete without mentioning our favourite time travelling vehicle, known as The DeLorean. Every 80's and 90's kid will be familiar with its ultra-cool rising doors and exciting dashboard full of lights and numbers. Marty McFly and The Doc certainly made us all envious of their time travelling adventures in this mean machine!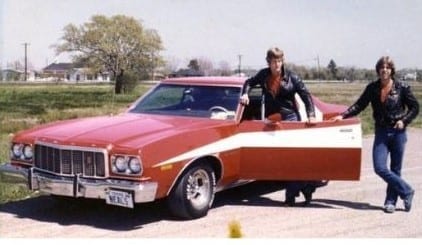 1975 Ford Gran Torino from Starsky and Hutch
Apart from the infamous continuity errors regarding Starsky's blue sweater in the pilot episode, the crime fighting duo were also well known for their 1975 Ford Gran Torino. In a bright shade of red, with a distinctive white stripe up the sides, it was the perfect companion for their undercover operations.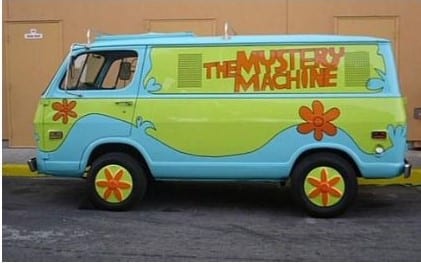 The Mystery Machines from Scooby Doo
It seems that a lot of films and TV shows which revolved around people fighting crime also included a cult vehicle which became almost as famous as the crime fighters themselves! The Mystery Machine from Scooby Doo is a perfect example of this, where a 1963 Ford Econoline had been transformed in to a customised van for Scooby and the gang.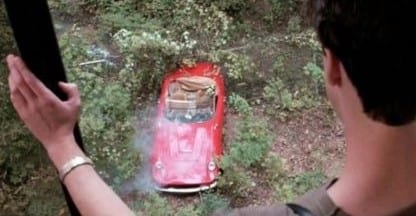 1961 Ferrari GT California from Ferris Bueller's Day Off
We've all seen Ferris Bueller's Day Off and if we haven't, we all know the scene where the bright red Ferrari accidentally rolls out of the window. The Ferarri will always be one of the most iconic sports cars of our time,  but did you know that the model used in the film were actually fiberglass replicas, as the original car itself was too expensive to rent out.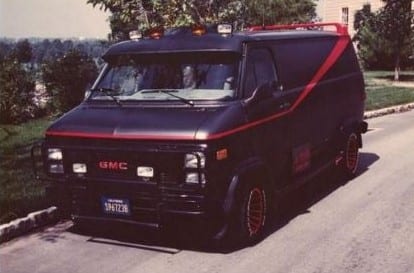 1983 GMC Van from The A-Team
With B. A. Baracus (Mr T) having such a lavish array of jewellery always around his neck, it's expected that The A-Team would need a slightly bigger vehicle to transport themselves around the streets of American in. That's where the distinctive black and red GMC Van came in, and you'd pity the fool who didn't recognise it!
Inspired to find your next retro car or camper van cruise in? Why not browse the Preloved Motoring Section to find your dream machine!