Next week will be celebrating Queen Elizabeth II's Platinum Jubilee. Not only is 70 years on the thrown incredible. This will also make her the longest-reigning monarch the UK has ever seen. While she actually succeeded the throne in February 1952, to allow her majesty to grieve her father's passing, as a United Nation we celebrate her reign four months later. Rightfully and respectfully so next week will see events up and down the country celebrating this joyous occasion. Red, white and blue will adorn our streets and homes. With flags hung out patriotically and more bunting then we ever thought was possible. The real question is 'how to throw a jubilee party'!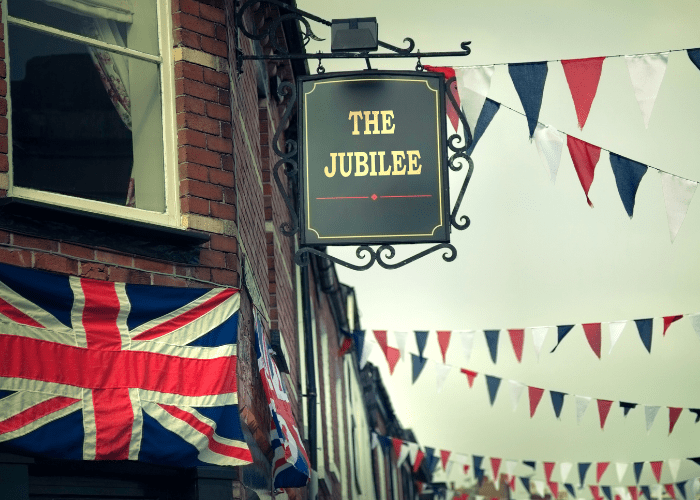 Plan – Plan – Plan
With COVID restrictions having listed we don't need to be as precious with our guest list. Meaning that we are able to invite many more people. If you are going all out and planning a street party then you are going to need permissions IF you are looking to close your road. For this they might charge you a small fee, but event officials have been told that they are to keep street parties as affordable as possible. This is because they are a nationwide celebration. If you want to see if it is still possible for you to host a street party for the jubilee check out the GOV form you need to fill out.
If you are having a more intimate affair, they you don't need to worry about this extra step. You just need to insure that everyone you want to be there has the right time, and place. REMEMBER that Sunday 5th has been earmarked as the day for the BIG Jubilee Lunch. Then we can tackle all of the next steps!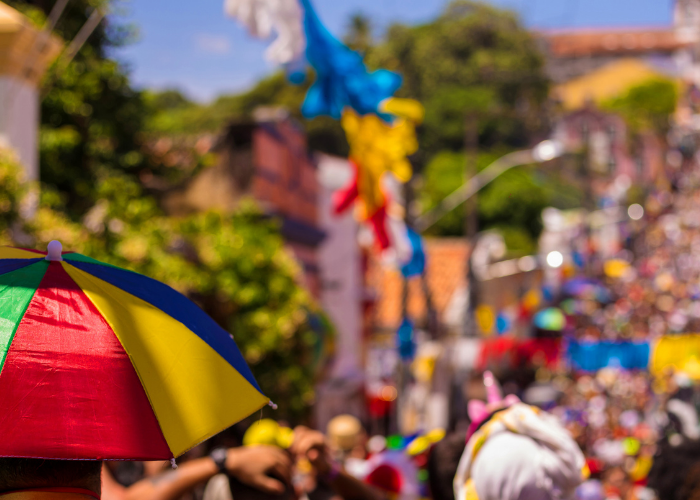 Make The Most Of Your Space
Whether you are commanding the entire street or just your back garden you need to utilise your space the best way possible. Once you have had your RSVP's from everyone you can start to think of the seating arrangement. Then figure out what you want to put different areas of the party. Sections that you can have are as followed:
Drinks Station (One of the more important stations – make sure you have non-alcoholic options too)
Food Area (Make sure you remember everyone dietary requirements)
Dance Floor (Boogie on DOWN)
Recycling (Make sure this is easy for everyone then the clean up the next day won't take too long)
Instagramable Spot (For those who want to document their evening)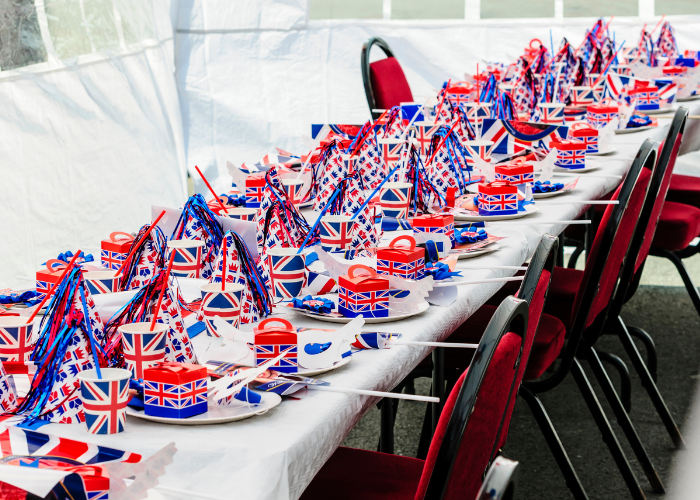 So other consideration are the weather. With it being the UK, it's pretty hard to plan for an outdoor event. Which is why we suggest you get a outdoor heater and consider getting a gazebo for some cover in the worst case scenario – RAIN!
What Drinks Make A Jubilee Great?
Come rain or shine we will be sure to crack open a bottle of Pimm's and add all the strawberries and cucumbers physically possible. Of course we will ensure that we have some nice non-alcoholic concoctions too! Whether you pick up the non-alcoholic versions of thing slike beer or wine. So long as you have a bit of everything for everyone that's all that matters. If you are hosting a street party and are looking to sell some items, you aren't able to sell alcohol without a licence so take that into consideration. Maybe it's better to do BYOB.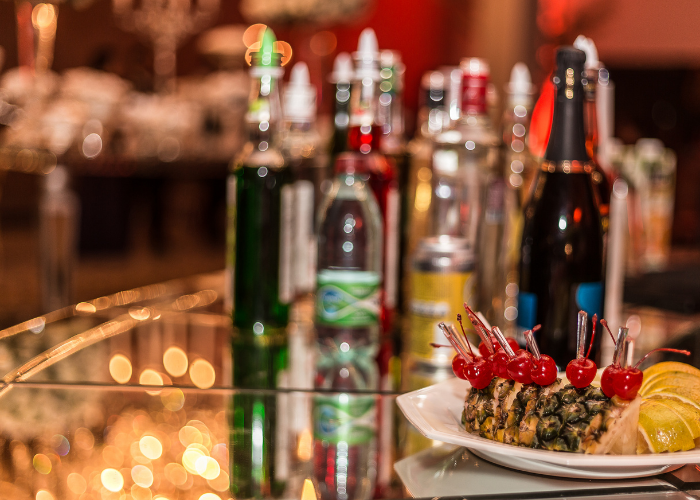 Feeding Time At The Jubilee!
You have to make sure that you hit some of the classics such as the Coronation chicken, Viccy Sponge, sausage rolls and of course fish and chips! The most important thing to consider why you are hosting a party is to ensure that all dietary requirements are catered for. Even if it's a discussion before that those with certain requirement brings their own food. Which ever one you go for it's better that they eat than have nothing. We have gone through some more recipes in our blog 'Jubilee Party Food Ideas'.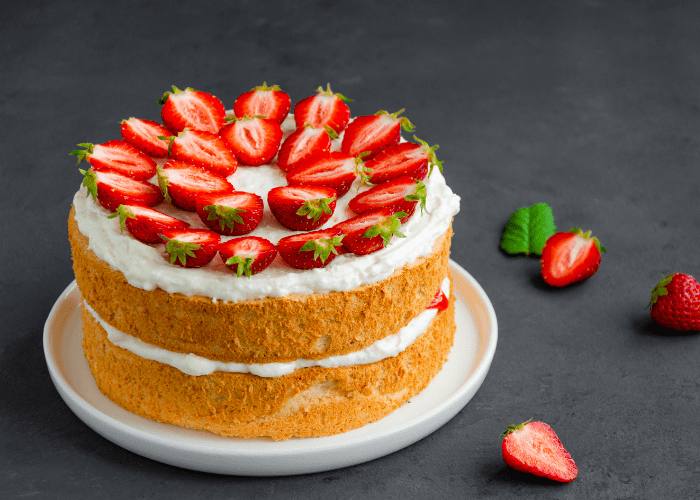 DANCE
As it's  celebration we obviously have to have a boogie. Queen Liz wouldn't have it any other way. So make sure that you either clear a space or have a speaker loud enough that your whole street can hear it! Once you have sorted the speaker situation out, it is IMPERATIVE that you make sure your dance floor is decked out with decorations. There is no jubilee party without a spew of union jacks EVERYWEHRE. We are talking plastic bowler hats, napkins, bunting, balloon arches, anything and everything you can get your hands on. Remember though, this doesn't have to set you back too much you can look at second-hand or making your own decorations. Another way to off set the costs and still have a decked out garden is to ask your guests to all design and bring their own with them!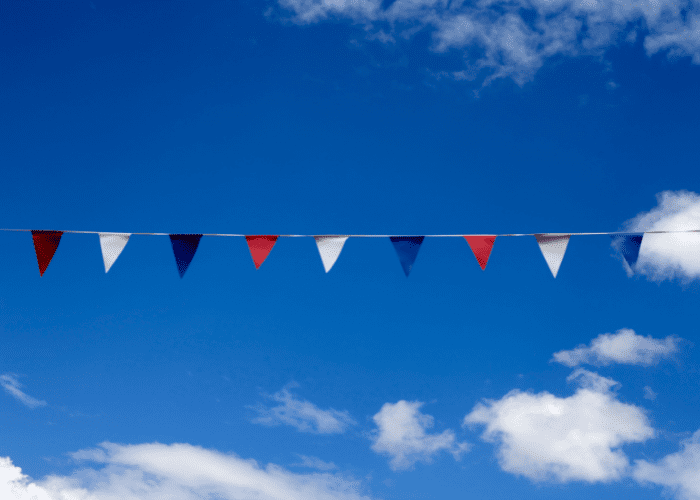 Recycle Your Rubbish
No matter how big the party, Preloved will never lose it's essence. That is to look after the Earth and think of ways we can limit our waste. Which is why we encourage you to set up an area for your guests to probably get rid of their rubbish and help keep the streets or your garden clean.
Document The Jubilee!
Let's just get real for a moment, the platinum jubilee has NEVER happened before, so this is history, and history MUST be documented. So make sure you add that attention to detail and make a little spot for people to take some photos with their friends and family. After the couple of years we have it's nice that we can now come together as a nation and enjoy these extra few days off, and bask in the history of the week and weekend celebrations.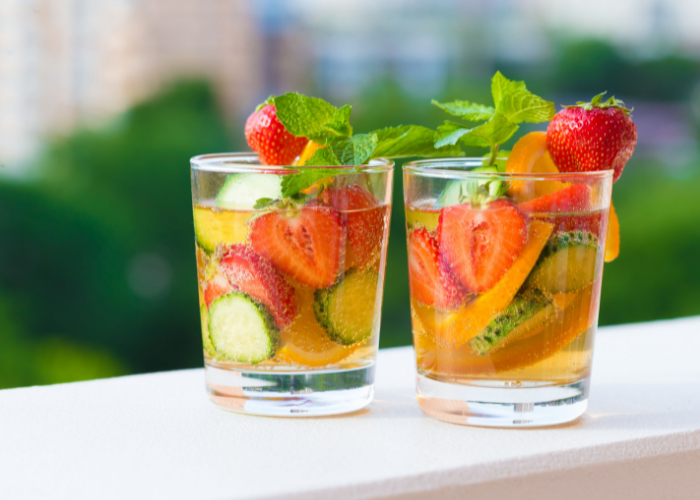 Here at Preloved we can't wait to feel that sense of community as we sip our Pimm's.
Happy Jubilee Everyone!