Children love role play. They specially like to carry out activities that happen in the home. With mum and dad carrying out an equal amount of chores at home, it is no wonder that play kitchens are a hit both with girls and boys – thus proving that not all toys have to be gender specific. The fact that some of the greatest chefs in the world happen to be men should be sufficient proof.
Play kitchen
1. There are many ways to go about a play kitchen. In more recent years, plastic has been the way forward (as with everything) given they are sturdy and easy to clean. Of course, if you can find a second hand one that just so happens to be plastic, at least it will get used and not sent to landfill! However, this creation proves that you don't need much.
2. In fact, you don't even need that. A child's imagination goes a long way with simple things.
3. If you have a surplus of those plastic boxes we use for storage, why not make one into a kitchenette?
4. However, if you want to make something that will last and perhaps can be either passed down or round the family, with a bit of DIY, furniture can be altered to fit the bill.
Play food
1. If you want to move away from plastic play food, we have found some really fun options to try. The easiest way to go is stones and paint.
2. Pebbles wood chips, chestnuts, etc. can be used to fill empty cans of food.
3. Scraps of fabric from your projects can be remade into cute teabags.
4. There's a whole world out there with felt projects. We love the pasta.
5. Doughnuts? No problem! We know you have mismatched socks. We're sorry, we don't know where they go either. However, you can use the sock that made it through laundry day by turning it into a doughnut! Cut the toe off, roll it on itself and – if you're feeling adventurous – make a topping out of felt or yarn.
6. How cute is this avocado?! And the bread?! Get crafty, there are loads of tutorials out there to make things out of yarn.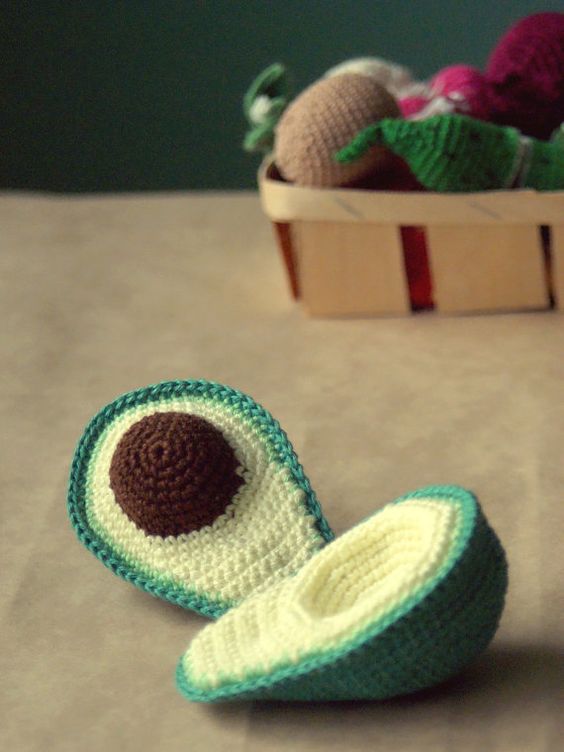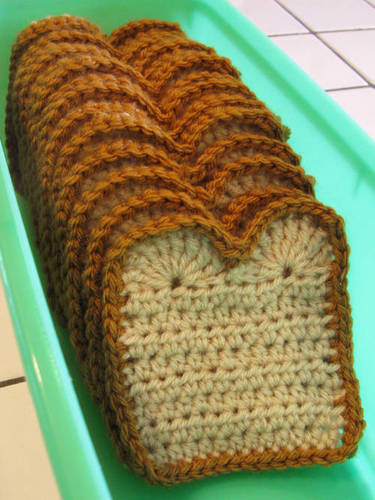 7. If your child wants to "make pastries", salt dough is the easiest way forward!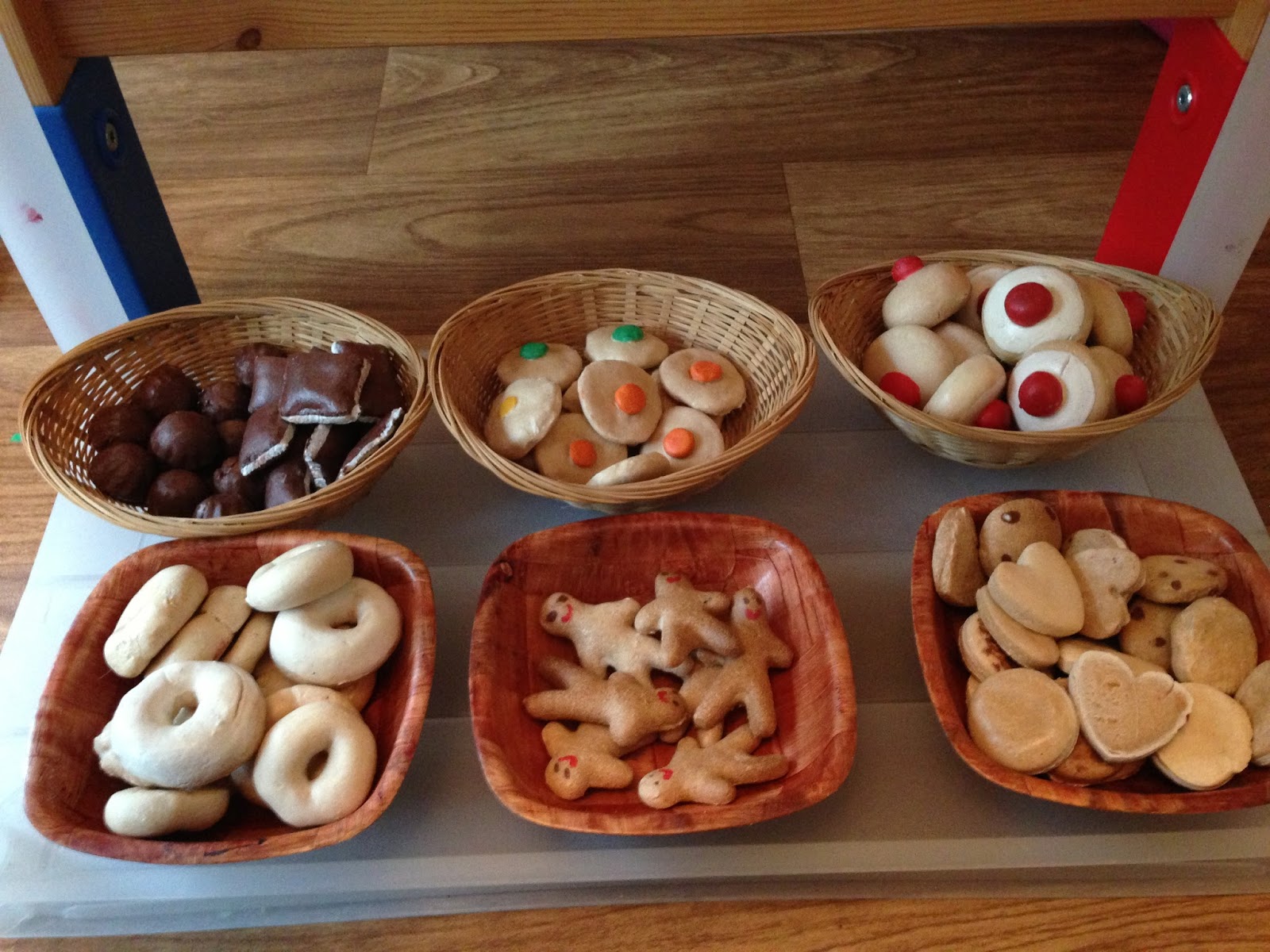 8. Finally, you can also make veg out of material. Have a look at how the pumpkins were made here to get an idea how you could make these gorgeous tomatoes!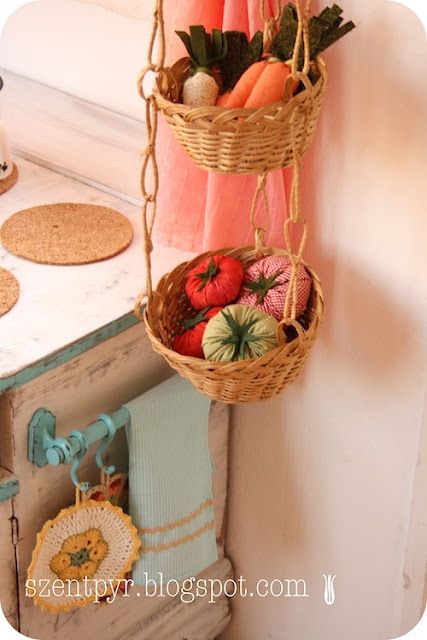 Share with us what other play house hacks you have made! If you're feeling inspired, email us your story at editorial@preloved.co.uk. There are some cool play kitchens available on Preloved!